The Virginia Tech Student Linked To Hannah Graham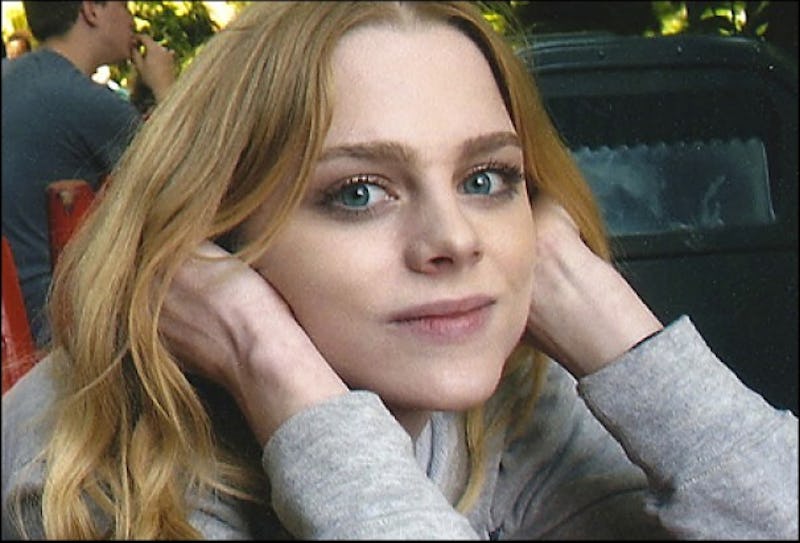 The 2009 murder of a Virginia Tech student has made its way back into the headlines: Virginia police revealed this week that some forensic evidence linked the five-year-old case to missing UVA student Hannah Graham. Gil and Dan Harrington, parents of the deceased Morgan Harrington, spoke about the link between the cases and finding Graham on the Today show on Tuesday.
Dan told Matt Lauer that when he and his wife heard about the disappearance of 18-year-old Graham, Dan noted that there were similarities in the cases. But when he saw the picture of Jesse as compared to the suspect sketch they had during their daughter's disappearance, he had a more concrete reaction. "At that point in time I said, 'Oh, my gosh,' I think that's the same person,'" he told Matt Lauer.
Gil spoke about why it's so important to her that authorities find answers in Graham's case. She was last seen September 13.
We have experienced firsthand the anguish of having your child missing. We both feel that period of time was more difficult for us than actually knowing Morgan was dead. We have a visceral response almost. We are desperate to find Hannah Graham so that her family has some answers.
Morgan Harrington's remains were found in 2009, bringing her parents' agonizing guessing game to a close. But that wasn't without a three-month search for the 20-year-old student. And even now, her parents don't have the answer to a key question: Who killed their daughter?
Disappearance
Morgan Harrington was last seen on October 17, 2009. She'd gone to a Metallica concert at the John Paul Jones Arena at the University of Virginia. She phoned her friends from outside of the concert and told them that she could not reenter the venue and would find her own way home. Her purse and cell phone were found outside of the venue. Her family notified police on Sunday that she had not returned home.
Search
Both the Harrington family and Metallica offered money for useful information in Morgan's case. The shirt she was wearing at the time of her disappearance, a black T-shirt with tan lettering on it, was found November 11, 2009 in Charlottesville. The DNA matched the suspect of a sexual assault case in September 24, 2005, and the composite sketches — the ones that Dan Harrington said looked like Jesse Matthew — were released.
Discovery
Morgan Harrington's remains were found in a field January 26, 2010. Her family still does not know who killed their daughter, though the investigation has continued since she was discovered.
Images: Screenshot/Today Show, FindMorgan (3)