We Might Be Getting A New "Treat Yourself" Episode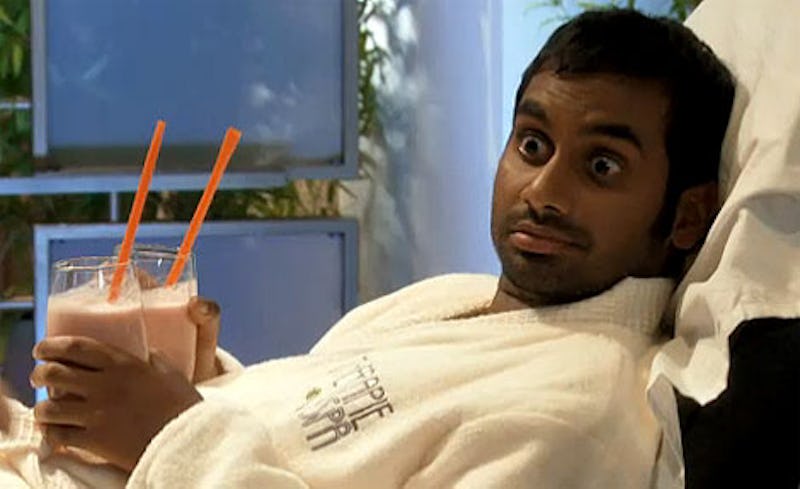 Parks and Recreation fans, prepare yourselves for some good news. It appears that we might be gifted with the treat of all treats: a new "Treat Yo Self" episode in Season 7. If you're not familiar with Parks and Rec or you haven't seen the episode (you're probably making terrible life choices) "Treat Yo Self Day" is an annual tradition Donna and Tom started amongst themselves to celebrate self-love via luxury goods, mimosas, and cashmere in one of the most memorable Parks and Rec episodes ever that will live on in the history of Parks and Rec episodes. The show may be ending after Season 7, but there's reason to believe that Tom and Donna will celebrate "Treat Yo Self Day" one last time before the show ends.
On Wednesday, Aziz Ansari posted a photo of he and Rhetta Hughes in character as Tom and Donna, captioned "Shooting Parks with @unforettable. This episode is a fun one." The two pose in a convertible wearing fancy sunglasses and looking like their characters had been enjoying some treats. We can only hope this means a final Donna and Tom celebration of opulence and designer fragrances so we can treat ourselves to a proper Parks and Rec send-off.
Image: NBC (1); Aziz Ansari/ Instagram (1)