7 Reasons To Love Annamarie Tendler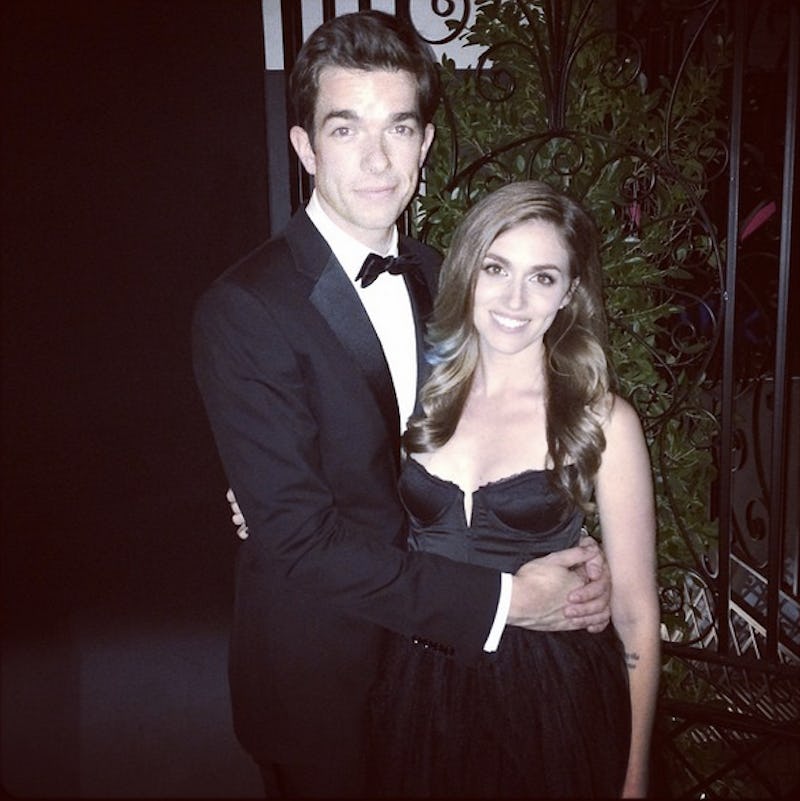 I am the perfect candidate to profile Annamarie Tendler. I don't know if this is going to be awkward to admit, but I've been casually following her (read: stalking) for the past year or so. Not only is she a successful human being with a delightful dog and a pretty impressive makeup empire, but she's also married to the love of my life. This past summer, Tendler married John Mulaney, of upcoming Mulaney fame. So yes, I've clearly spent a lot of time figuring out just who is John Mulaney's wife, if only to figure out why he chose her over me.
I'm going to go ahead and ignore the fact that I have never met Mulaney, nor even been in the same state as him at the same time. But it's good to have a dream, right?
For someone with an upcoming new show on FOX, I have to say that Mulaney doesn't spend a whole lot of time on social media, aside from the random tweet here and there. Tendler, on the other hand, lives for social media, and she is perfect in every single one of her Instagram photos. So while Mulaney might have the sitcom, Tendler has the media presence. She also has the guy, and even though it breaks my heart, she's still pretty cool. Here's why you should check her out.
MAKEUP ARTIST
Tendler got her start working as a makeup artist and hairstylist in New York City. She's worked in film, fashion, and television, and Mulaney once admitted that she gives him free haircuts. She is also very big into using the face as a canvas, and has the coolest ideas to completely makeover your makeup.
THE DAILY FACE
Taking the idea of makeup to the next level, Tendler released a book earlier this year as an offshoot of her already successful tumblr, The Daily Face . In it, she shows readers exactly how they can achieve all different types of looks, from date night to "retro-glam" and even costume makeup ideas. The Daily Face would undoubtedly make a great present for any budding makeup artists out there (and the holidays are coming up, you know).
MTV STYLE CORESPONDENT
Mulaney might want to watch his back, because Tendler is actually really hilarious. With the release of The Daily Face, she partnered with MTV Style and does great segments, like the one above about eyelash extensions.
FREQUENT CONTRIBUTOR
From Glamour to HelloGiggles, you can find Tendler's tutorials all over the internet, and they come in handy when you're trying to get just the right kind of makeup in a rush.
SHE IS PRETTY FLAWLESS
I told you her Instagram was perfect. If you want to set the bar really high for your own wedding, their wedding website is also perfect.
PETUNIA
There's no way we could talk about Tendler and not talk about her French bulldog, Petunia. Petunia appears to be a star in her own right, and yeah, you can follow her on Instagram if you're into lots of adorable dog pictures. And why wouldn't you be?
HER FRIENDS SEEM PRETTY COOL, I GUESS
[buries head into the couch because she'll never get to hang out with David Cross and Amber Tamblyn and Nick Kroll AND AMY POEHLER. Why is life so cruel?]
Images: Annamaria Tendler Mulaney/Instagram (4), Getty Images