The Guy's Views On Women Are So Outdated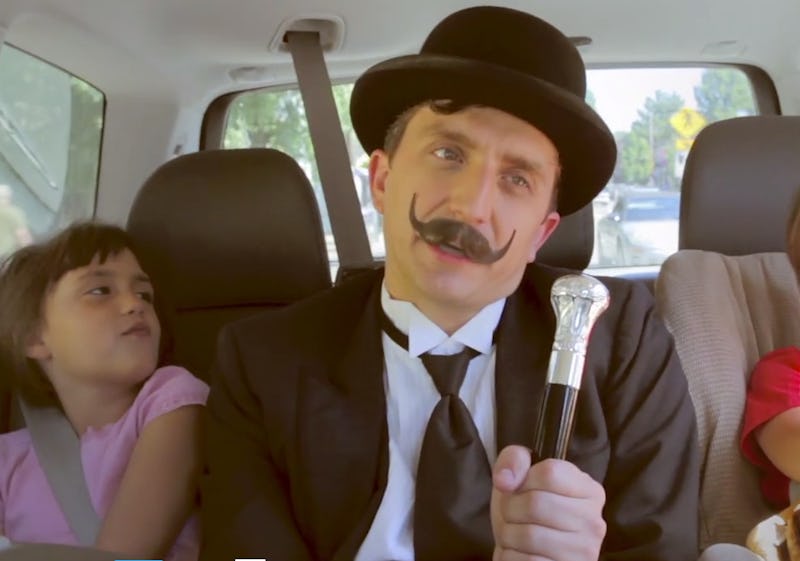 When it comes to women's issues, sometimes you can't help but wonder, "How are we still having this conversation in 2014?" In fact some of these conversations seem like they belong in the 19th century — The "19th Century Man" video demonstrates that, if that's how you're feeling, you're not exactly wrong. Unfortunately.
The video was created by Fair Shot Oregon, a group fighting for a higher minimum wage, paid sick days, and women's right to earn an equal wage. Their video, starring a top-hatted and mustachioed gentleman straight out of the 1800s, pokes fun at the outdated ideas that continue to hold women back today.
In the video, 19th Century Man wanders about, spouting off about how "A worker's wage should reflect their physical and mental capacities" and thus "women, naturally lacking in intellect ... merit a lesser wage." His ideas range from comically obsolete to downright offensive, and they generally make everyone around him irritated and uncomfortable. But the truth is that the underlying idea behind those attitudes — that women aren't worth as much as men and that workers don't deserve workplace protections like a livable wage — the 21st is just as guilty as the 19th. We've just stopped saying that stuff quite so blatantly.
As Fair Shot Oregon points out, "The 19th century is so over. So why are we battling outdated rules that keep Oregon women and working families down?" Now that is a good question. Have any thoughts, 19th Century Man?