This Will Make You Feel So Old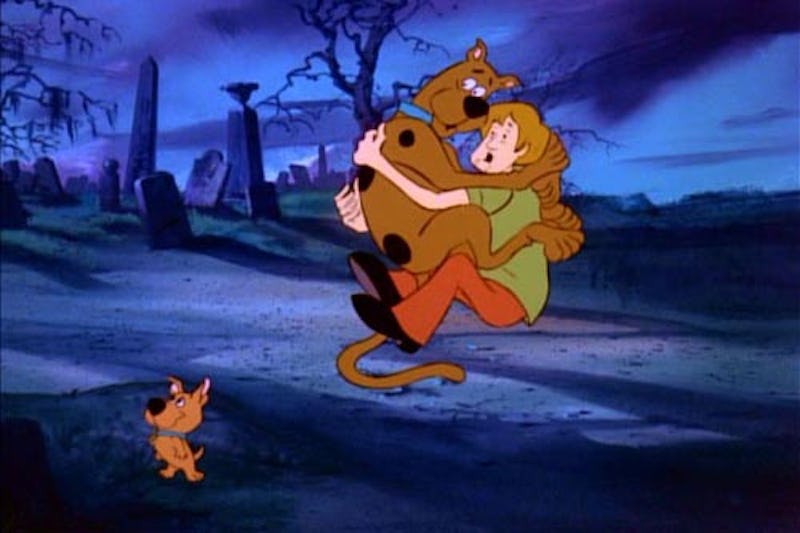 Back in the day, sitting on the couch in front of the television in PJs while watching Saturday morning cartoons like The Berenstain Bears, Teenage Mutant Ninja Turtles, Scooby Doo and Little Bear brought me, and millions of other kids around the country, indescribable bliss. It was great for children because we got to eat our Lucky Charms in peace while parents could avoid morning temper tantrums so they could do the morning crosswords. Unfortunately, however, the phenomenon known as Saturday morning animations has finally come to an end: According to Gizmodo, The CW ran its final cartoons last weekend, making this the first weekend ever when you won't see any Saturday morning cartoons.
I'll give you a moment to let that sink in and cry a little bit. The CW was the last of major networks like NBC, CBS, and ABC to give up its animated shows for live-action educational programming — Saturday morning cartoons are officially dead.
So, why the inexplicable change in programming? Apparently in 1990, someone thought that TV was frying our brains and therefore created the Children's Television Act, which resulted in the Federal Communications Commission (FCC) to require all broadcast networks to air "at least three hours of educational programming a week between 7 a.m. and 10 p.m." Of course, because of this FCC rule, and competitors like Cartoon Network, Disney Channel, and Nickelodeon having the freedom to air cartoons 24/7, major networks like the CW really didn't have a chance.
After all, what's so special about Saturday morning cartoons when morning cartoons were available to children every other day of the week?
Children won't get the opportunity we once had to reserve those special Saturday mornings for their favorite cartoons — but then again, kids are pretty different nowadays. When they could be running around outside, they're playing with iPads and phones actually made for children (because yep, kids need phones now). The news is definitely disheartening, but times are changing and I guess we all just need to roll with it.
Image: Warner Bros./IMDb