Into The Gloss Launches Its Own Beauty Line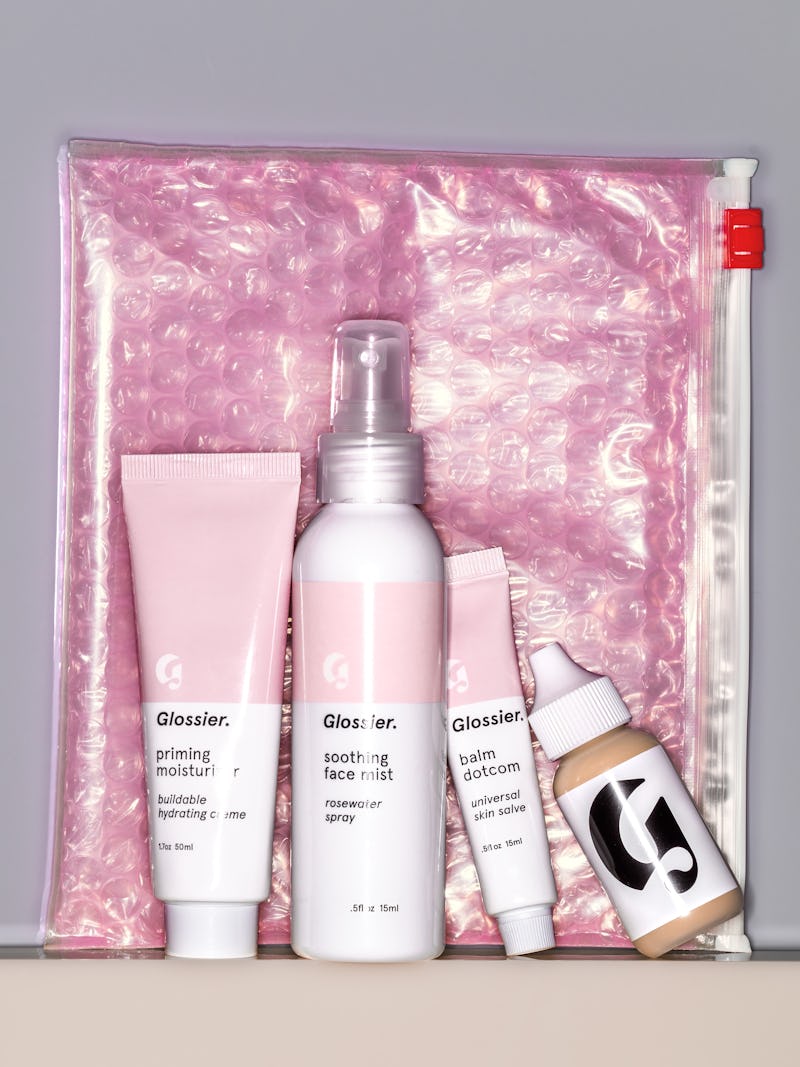 Into The Gloss's "About" page states that they are "a website dedicated to beauty." As a loyal ITG reader, I can tell you that it's far more than "just" a website about beauty — it's a community where people come together to discuss and share beauty tips and tricks. The articles are written in a way that makes it feel like your best friends are giving you advice, and the conversations are always relatable and relevant to busy girls juggling jobs and a social life. Today, Into The Gloss launched Glossier, a new beauty brand dedicated to just that: beauty in real life.
Created by ITG founder Emily Weiss, Glossier is the answer to what Weiss felt was needed after four years of running Into The Gloss, "a beauty brand that speaks to its consumers directly." Glossier's products are supplemented by content on Into The Gloss and g.IRL blog (which stands for Glossier In Real Life), allowing consumers to interact directly with the creators of the products, as well as fellow customers.
The "Glossier Phase 1 Set" is the first set of products up for sale, which focuses first on skincare before makeup. The set includes:
1. Soothing Face Mist
A rose and aloe-infused water mist for your face, meant to prep skin before moisturizer or act as a midday breath of fresh air for skin and makeup.
2. Priming Moisturizer
A moisturizer with a tea and honey anti-redness complex, hyaluronic acid, and tons of antioxidants to give your skin the perfect amount of hydration in preparation for applying makeup on top.
3. Perfecting Skin Tint
A barely-there tint that won't hide your skin or clog your pores, but instead promises to even out skin tone and blur imperfections. It comes in three sheer shades.
4. Balm Dotcom
The answer for dry skin, this balm claims to "seal in moisture wherever it goes." Use it on lips, cuticles, elbows — anywhere you feel your skin needs a little TLC. It's formulated with castor oil, fruit and seed extracts, and tons of other natural ingredients that promise to nourish and hydrate.
You can buy the Phase I set which includes all four products for $80, or you can purchase items individually with costs ranging from $12-$26. If you live in NYC and place your order before 2PM, you can select same-day delivery service with a special collab between Glossier and Uber Rush. Wait, it gets cooler: founder and CEO Emily Weiss is actually personally delivering some of the orders herself. Ready... go!
Images: Courtesy Glossier