We'll Have Plenty of Time To Get To Know 'Flash'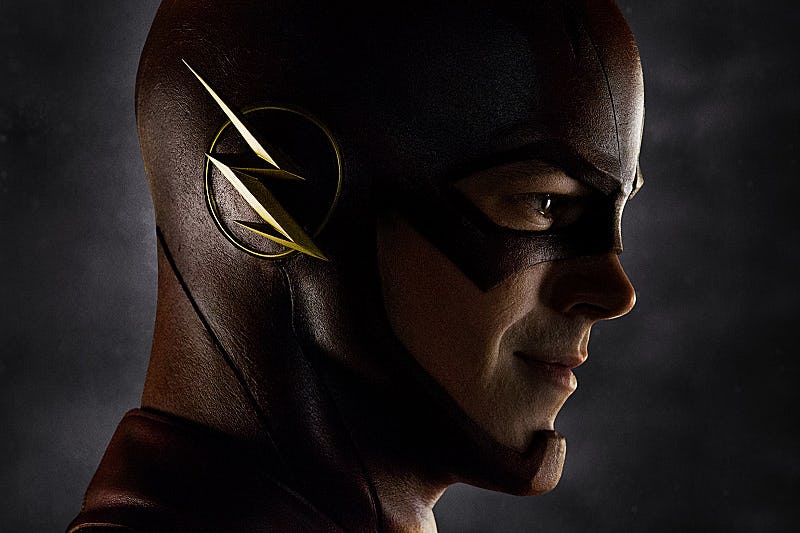 It's strange: out of all the broadcast networks, The CW has one of the strongest fall 2014 production slates. That's mostly due to The Flash, which has been shooting all summer and is already one of the best reviewed shows of the fall. So, how much of The Flash are we going to get in Season 1? So far, The CW hasn't officially announced how many episodes are possible for the first season, only that they've picked up The Flash for 13 episodes so far. That makes some sense — they're holding back on an announcement about how long they want the season to be until after they get an idea of its popularity.
But meanwhile, behind the scenes, The CW has commissioned an additional three scripts from the writers, Deadline reports. So The Flash Season 1 could end up having 16 episodes, an uncommon amount. Most shows, especially network shows, adhere to either 13 or 22-episode seasons. 13 is for limited series, or shows that don't hit right off the bat and need a long offseason to regroup. 22 episodes is a huge vote of confidence in a new series. 16? Well, that kind of splits the decision down the middle.
But with Gotham, Warner Brothers made a deal for the same smaller order of episodes — 16 — with FOX, and is becoming one of many shows to have an unconventional number of episodes per season. And Deadline also points out that last year, The CW ordered three additional scripts for The Tomorrow People, The Originals, and Reign, after The Tomorrow People and The Originals premiered, but before Reign did. All three were eventually picked up for a full 22-episode season, so it's definitely possible that there's even more of The Flash ahead. And clearly, production is not stopping.
According to Grant Gustin, Stephen Amell, and other cast and crew social media, (high level journalism, I know), they've recently wrapped on their two crossover episodes, which will be the eighth episode of each season. By then, the Flash should be getting into costume and officially becoming a superhero, which should be enough to sway any remaining skeptics. Arrow has a whopping 23 episodes per season, so hopefully The Flash will do well enough to get picked up for the back nine (or maybe back ten). But even if The CW doesn't have enough confidence to nearly double their initial order, at the very least we'll get a good 13, and likely 16, episodes to enjoy.
Images: Jack Rowand/The CW; Giphy