'The Walking Dead' Fans: Good News!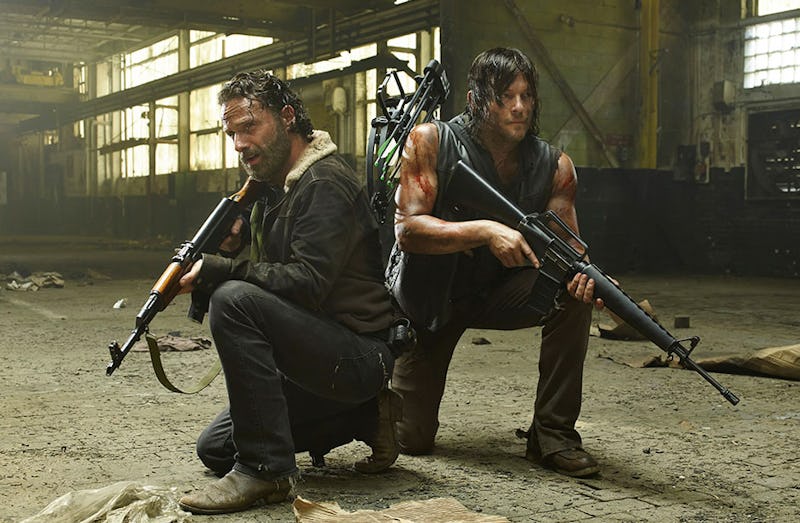 I promise to do my very best to avoid zombie puns in this post, but I just want you to know that that's very hard for me. The Walking Dead has been renewed for Season 6, and there is just such a wealth of opportunity for punnage when you're talking about an unkillable show plagued by unkillable beings.
With Mad Men entering its final season this spring and Breaking Bad now over a year gone, it makes sense that AMC wouldn't want to bid adieu to the less-prestigious but undoubtedly ratings-heavy hit. The renewal also came rather early — the fifth season of the show doesn't even premiere on the network until Oct 12.
It's hardly a surprise, though, given the sheer numbers: As Variety's Laura Prudom notes, "the series remains the number one show on television in the adults 18-49 demo, and is the highest-rated show in cable history."
Seems like motivation enough for AMC to want to keep that ragtag zombie-fightin' crew around to fight another day, especially since they'll so soon be losing Don Draper. The Walking Dead's a show that keeps pulling in network TV ratings on a cable network — this one's not dying anytime soon.
Watch TWD Season 5 trailer here:
Image: AMC