This Could Be Your New Fav Reality Show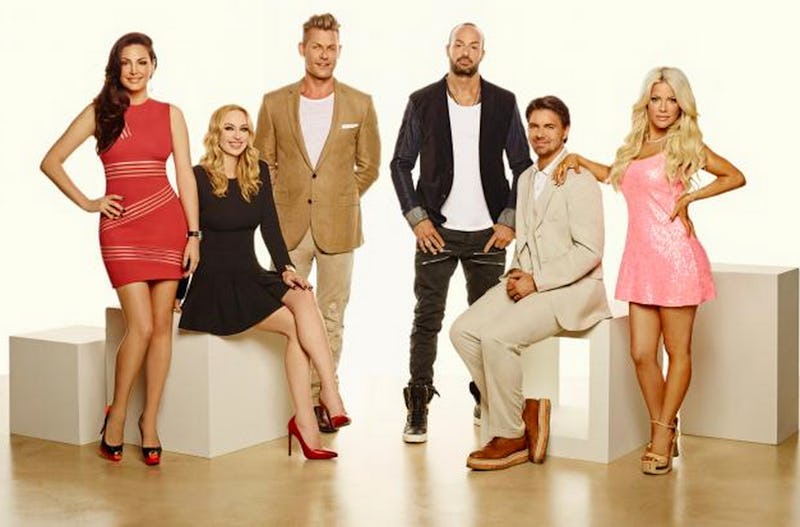 After watching the trailer for upcoming docu-series Euros of Hollywood , I'm 99% certain Bravo has a direct line to my heart. Andy Cohen truly knows how to treat a reality TV-loving lady. Sure, the channel has had its misfires (I still scowl whenever anyone mentions the lukewarm bowl of "meh" that was Game of Crowns), but more often than not, the shows are exactly what the doctor ordered. And by "doctor" I mean "me, a non-doctor."
Euros of Hollywood doesn't premiere until Nov. 3, but there is an extended sneak peek on Bravo's website. I haven't had a chance to watch all 21 minutes without distractions (I take reality TV v. seriously), but I will get to it. And I will have my fork ready for what I hope is a heaping plate of awesome.
Until I devour the extended preview, I'm going to base my expectations for this new show on the trailer. Survey says: There's a solid chance this show will be my newest obsession.
Why I'm confident I'll be a fan of Euros of Hollywood:
It stars rich people. My two favorite genres of television are: reality shows about rich people and teen soap operas imported from Canada. (Heaven help me if someone ever merges the two genres.)
It takes place in Los Angeles. I can't think of a Bravo show that takes place in L.A. that I haven't liked. There's just something about that smog!
The phrase "100 carats of diamonds." This line from the trailer prompted me to do a Google Image search. I liked what I saw.
The Marilyn Monroe costume. Fawni appears to be dressed up as the Hollywood icon for what I think might be her U.S. citizenship party. To that I say: Yes, yes, a thousand times, yes![Embed]
Bleona is a pop star. And I love me a pop star. Admittedly, I do not know much about The Madonna of Albania, but I am ready to learn.
"I came to this town to get an Oscar." I can't wait to watch Massimo's adventure. Or whatever is happening in that pelvic thrust scene.
Beer pong. If there is one thing reality TV could use more of, it's college drinking games.
The Swedish version of Brangelina. Isabel says she and her husband—Swedish House Mafia's Steve Angello—are the Brad and Angelina of Sweden. I love me a celebrity power couple.
Jannik The Jewelry King. I immediately thought of The Pull Out King. Not mad about it. Never mad at anything that makes me want to watch Portlandia clips.
"This picture, it looks like a tampon." My mind, body, and spirit are ready for Fawni's art.
"I want to be bigger than Arnold Schwarzenegger." And then, Sascha proceeds to fire shots at The Terminator.
OK, tbh, this list could've began and ended with "Massimo leads the pelvic thrust charge."
Image: Bravo