1D, Lorde, Pharrell & More Covered A Classic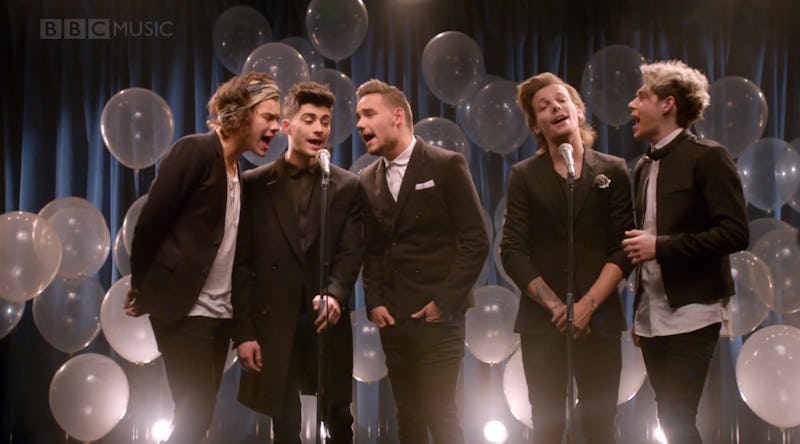 In celebration of the launch of their new music initiative, BBC Music, BBC released a star-studded cover of The Beach Boys' classic song, "God Only Knows" on Tuesday — and it's guaranteed to put a smile on your face. One Direction, Pharrell Williams, Lorde, Chris Martin, Elton John, Florence Welch, Stevie Wonder, Kylie Minogue, Sam Smith, and more joined Beach Boys band member Brian Wilson to record the new version of the track, which The Guardian reports is being released in an effort to raise funds for BBC's children's charity, Children In Need. Wonderful.
So, what is BBC Music? According to BBC News, BBC Music is a new initiative that will "encompass TV and radio programming, digital services and schemes to support emerging talent including the introduction of classical music to UK primary schools."
The cover's accompanying music video is pretty whimsical, which normally isn't my thing (Minogue sings while floating inside of a giant bubble a la Glinda the Good Witch from The Wizard of Oz, for example), but in this instance, it actually just adds to the song's charm. Besides, celebrities or not, it's always cool to see people come together for a worthwhile cause.
Check out BBC's new version of "God Only Knows" via YouTube below.
Image: BBC /YouTube