Get Ready for MAC x Julia Petit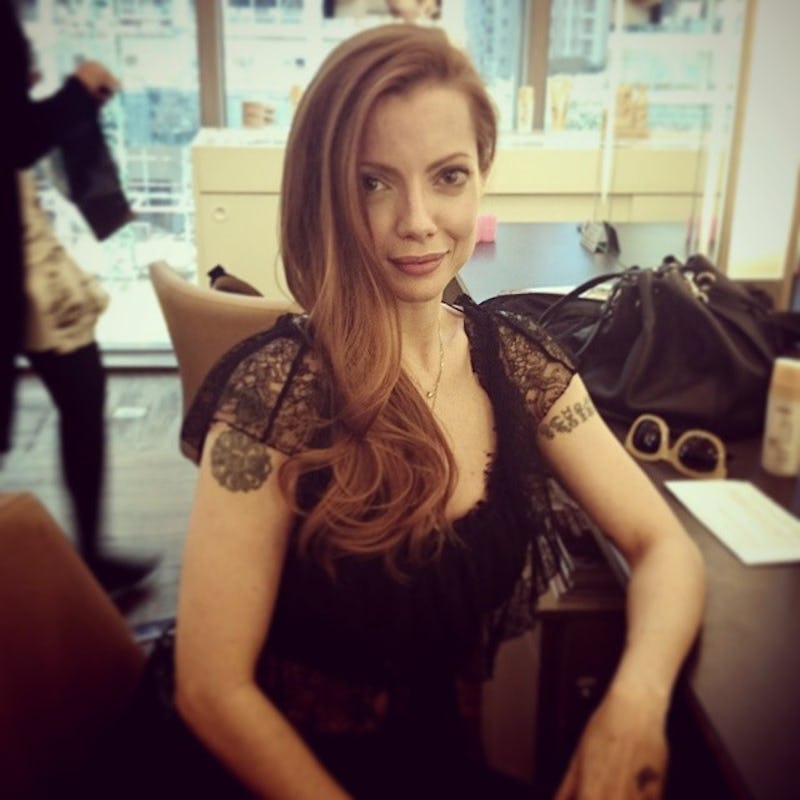 Although the lovely, limited edition Brooke Shields for MAC collection is now available for purchase, we're already looking toward the future of makeup — or, rather, the future of MAC collaborations. News has broken that blogger and TV personality Julia Petit is launching a MAC beauty line for Spring 2015 inspired by her hometown of Sao Paulo, Brazil. Will it make us look like Gisele Bundchen? Time will tell.
Petit's collection is all about versatility. Because of her Brazilian background, she wanted to create a range that would work on women with different complexions, living in different climates. "My MAC lipsticks can be worn in so many different ways – as eye shadow, lipstick, blush – they're very versatile," she told Cosmopolitan UK. "[a]ll the collection has the opportunity to change texture."
The 42-year-old (yeah, I couldn't believe it either) is a self-professed beauty obsessive, making her the perfect woman for this job. According to Cosmo, Petit had her hand in everything from the product creation to the packaging and even "managed to bring back her favorite lip pencil that was discontinued into lipstick form." Isn't that the first thing you would do if given the chance to work with a favorite beauty brand?
How is she 42????
A quick scroll through Petit's Instagram profile proves she is definitely a makeup expert of the highest order. She also has some really cool tattoos and a gorgeous reddish blonde hair color that is making me swoon hardcore right now. Her blog is in Portuguese, but I totally recommend hitting that "translate" button and checking it out so you can fully appreciate how wonderful this MAC collaboration is going to be.
Until it launches, be sure to make some room in that makeup drawer!
Images: petisco/Instagram