This Child Bride Is The Ultimate Anti-Child Bride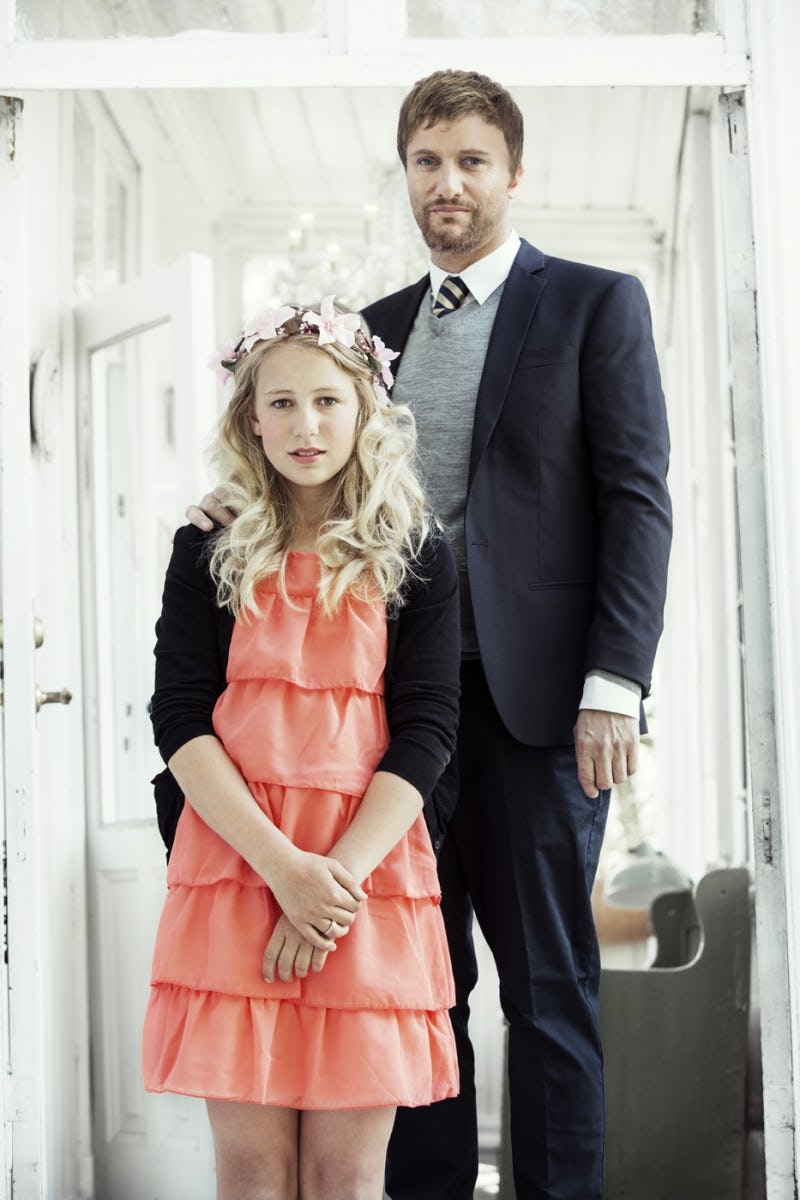 Citizens of Norway were shocked recently when the wedding blog of Norwegian child bride Thea, who is a 12-year-old seventh grader soon to be married to her 37-year-old fiancé, started going viral. But they can breathe a sigh of relief — the blog was part of the anti-child bride #StoppBryllupet (Stop the Wedding) campaign by children's rights organization Plan Norway. In actuality (and thank god for this minor detail), the blog was fabricated as an elaborate ruse aimed at raising awareness about child-brides and sexual slavery.
#StoppBryllupet began trending after the blog materialized sometime in September, before Thea's allegedly impending walk down the aisle with a man 25 years her senior. The blog is flooded with photos of Thea being sized into lavish wedding dresses, documentation of her virginal terrors of wifehood, and talk of One Direction, naturally. Also excitement about visiting Disneyland on her nearing Parisian honeymoon.
Also a bunch of other stuff that pre-teen girls typically worry about that serve to drive the point home about child brides. An excerpt from her blog bio below:
Hello you and welcome to my blog! My name is Thea and I'm 12 years old and is in 7th grade. October 11th 2014 I will marry me so on this blog you can read about my thoughts and preparation until the wedding. <3
While the blog had readers momentarily fooled and understandably upset, the concept is a brilliant way of directing attention towards what UNICEF appropriately calls a "violation of basic human rights." A child bride is defined by UNICEF as any person married before the age of 18, and 1 in 3 women between the ages of 20 and 24 worldwide were married before (or long before) their 18th birthday. You can read harrowing stories by real child brides from across the globe on the site, as well.
The "wedding" (to which you can RSVP on Facebook to raise awareness) is scheduled to take place Saturday, October 11 at approximately 10 a.m. EST outside Jacob's Church in Oslo, at which there will be a demonstration. The wedding also happens to fall on the International Day of the Girl Child, a United Nations-initiated day of awareness about the gender oppression faced by young girls. #StoppBryllupet hopes to bring enough attention to the issue to cancel the wedding before the weekend.