How'd 'AHS: Freak Show' Do in the Ratings?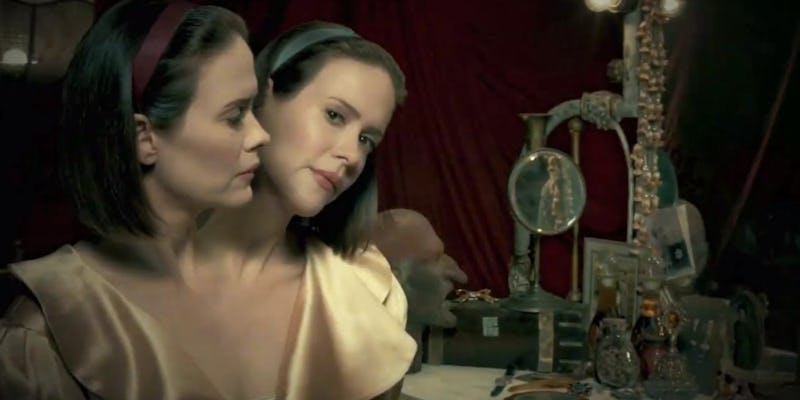 Great (and unsurprising) news for fans of terrifying clowns and Sarah Paulson pulling overtime to play a two-headed character: According to Deadline, American Horror Story: Freak Show premiered to series-high ratings on Wednesday night, further indicating that this season of the Ryan Murphy-helmed show really does promise to be the best in a long, long time.
According to the numbers, Freak Show's debut pulled in 6.127 million viewers during its first live airing, which is up about 10 percent compared to the premiere of American Horror Story: Coven at this same time last year. And, even better: Not only are Freak Show's numbers the best that any AHS premiere has ever managed, but they're also the best of any episode the show has aired, ever; and the fact that it's season 4 and ratings are still climbing could be indicative of a very, very good trend for the show.
It's also possible that Freak Show's ratings could be adjusted up after DVR and On-Demand platform viewing numbers are factored in later.
While this is great news, gotta say, it's pretty unsurprising — I mean, this episode featured Jessica Lange covering David Bowie's "Life on Mars" in full, and fabulously at that. Of course it rocked the ratings.
Image: FX, ladiesgoddess/Tumblr