'Gone Girl' & 'Dracula Untold' Have Been Tangoing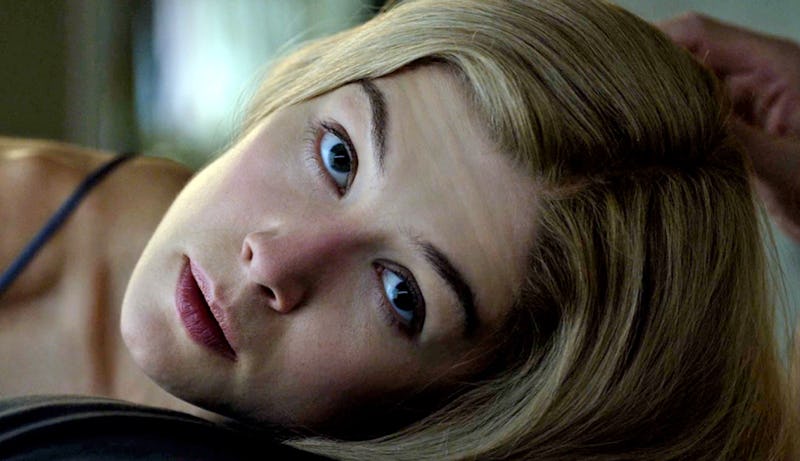 Yep, the buzziest movie of the fall so far is continuing to dominate: Gone Girl 's keeping its early winning streak going at the box office this weekend. Dracula Untold isn't far behind, but it just goes to show: Go two weekends without seeing these watercooler movies and you'll probably be feeling a little left out of the office chatter come Monday.
This has been a weird week for box office numbers, mainly because the greatest archival source for the info of them all, one Box Office Mojo, disappeared Friday under mysterious circumstances. It's reappeared now, also under mysterious circumstances, but where did it go? This will continue to haunt us all.
As for the numbers themselves, Gone Girl brought in a healthy $26.8 million this weekend, bringing its total domestic gross so far to $78.3 million and its worldwide gross to $102.9 million. Combine that with an 87 percent Rotten Tomatoes rating and I'mma go out on a limb and say audiences are really appreciating this fucked-up couple.
As for vampires, they're not doing half-bad either: The Luke Evans-starring Dracula Untold debuted with a very nice $23.5 million. Dracula and Gone Girl have been tangoing all weekend, sharing (and edging each other out for) the top spot, which Dracula Untold was winning Friday. Alas, Affleck's butt-chin has won the day yet again.
Image: 20th Century Fox