Sex App Designed For Immediate, Anonymous Hookups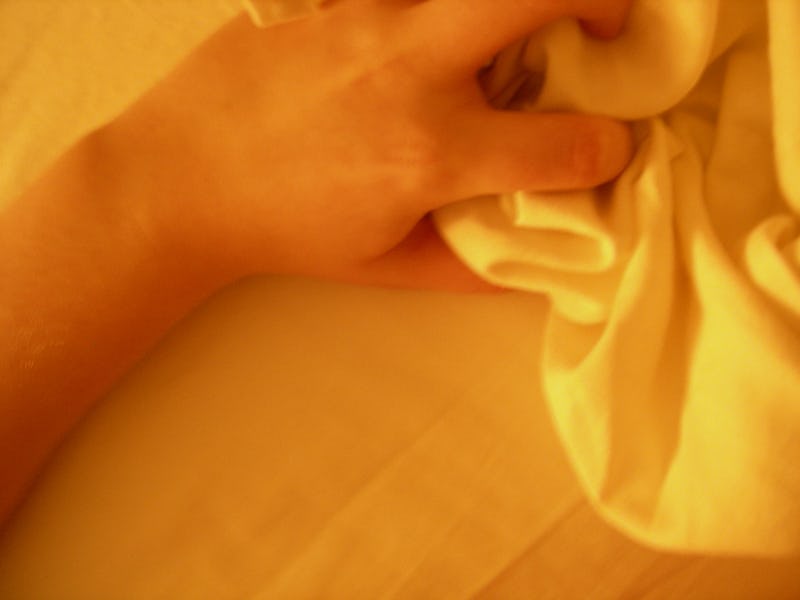 Pure is a much-hyped new app that promises a "quick and safe way to find sex right now." But how does it differ from hookup-hunting apps already on the market? And whatever happened to finding sex the old-fashioned way, like through the Craigslist casual encounters ads?
Too time-consuming, say Pure's founders, San Francisco tech entrepreneurs Alexander Kukhtenko and Roman Sidorenko. Pure is like the app version of Ryan Gosling's character in Drive: Minimal communication, maximum sexiness.
Pure works partly the same way as established sex apps such as Tinder and Grindr. Users log in, create a basic profile and the app pulls up potential matches in the vicinity.
The Pure difference is there's no pretense of non-sexual use. On other apps, users may be looking for sex or they may be looking for friends, dates, sexting or simple chatting. With Pure, "you only see people who want the same things as you, are nearby, and are up for a meeting right now," notes the app website. If you want to see more of a match's photos, you can request them without so much as a hello. After an hour, it automatically deletes requests, conversation records and photos.
Essentially, Pure removes the guesswork from smartphone sex searching. Which makes sense, I guess. Imagine ordering a pizza and not knowing whether it would let you eat it or just wanted to talk about its day. With both pizza and strangers, it's good to know what you're in for. The difference is that pizza can't assault or murder you. Which brings us back to Pure's minimalist model...
While bar chit-chat or email back-and-forth may seem extraneous to boning strangers, they do serve as some sort of vetting process. A few texts won't categorically determine whether your intended is a psycho killer, but it at least provides the opportunity for red flags to go up.
Users could, of course, meet in a public place before their final hookup destination. But that is certainly not what happens in this very confusing (and NSFW) promo video:
Use Pure, and you, too, could enter a world of soft-focus lighting and chronologically confusing activities! P.S. Williamsburg. And lesbians. See how hip and progressive this app is?
I will give it to Pure's founders for best highbrow bullshit attached to sex app, however (is that a Webby category yet?). In a deck shown to investors, they tout their real-live "sex-positive feminist" adviser, Carol Queen, and "a promotion campaign involving opinion leaders from the sex-positive movement." They explain that Pure beats escort services because the latter "need to be planned in advance, in the morning for the night, or for the next day." And porn and cam sites are inferior because too much masturbation and virtual sex "have a negative influence on one's self-esteem and psychological state."
The app also has its own Manifesto, which reads in part:
Government, society, and religion have oppressed human sexuality in the past and continue to do so today. It's time to make a radical change and give people back the freedom to enjoy a regular and diverse sex life. We are certain that gender, the type of sexual activity, or the number of participants in sexual relations should not be externally regulated.
First, they came for our orgies ....
"Some people are looking for just one partner, while others want to explore and enjoy," the manifesto continues. "It's your choice, and Pure helps you act on it" — for $9.99 per pass. Each pass allows users to submit unlimited sex requests for 24 hours.
Pure is coming soon to the Apple App Store and Google Play. In the meantime, you can sign up for an invitation or just gawk at Pure's bizarre and amusing branding efforts at www.getpure.org.
Image: wheat_in_your_hair on flickr