Oliver Wood Is All Grown Up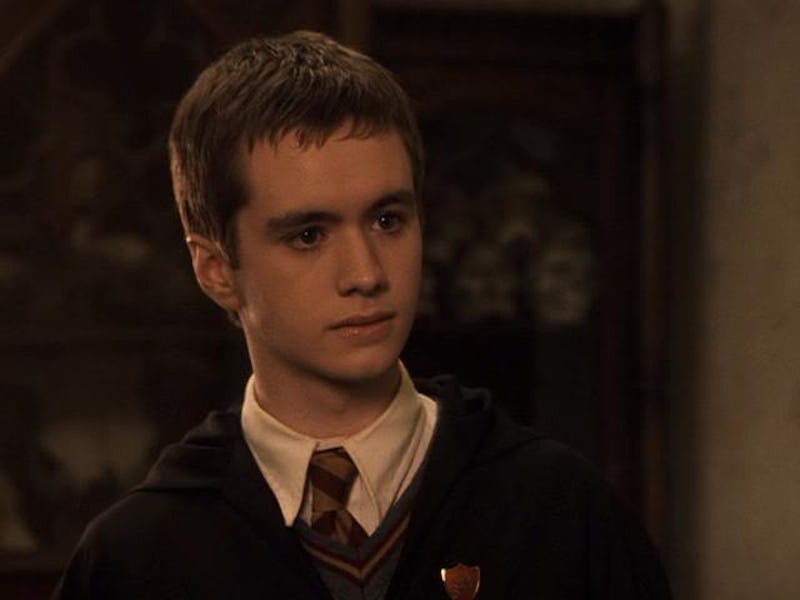 If you live your life like you're just one Hogwarts letter away from dominating at the Quidditch Cup, then you obviously know former Gryffindor captain Oliver Wood. Wood appeared in both Harry Potter and the Sorcerers Stone in 2001 and Harry Potter and the Chamber of Secrets in 2003, and though he had a relatively small part in the film adaptations of J.K. Rowling's novels, his character became an instant fan favorite. Maybe it was his skills on the Quidditch field; maybe it was the fact that he had the most adorable Scottish accent ever. Either way, Wood's appearance onscreen has led Harry Potter fans to wonder what the actor who plays him, Sean Biggerstaff, is doing off the Quidditch pitch — and what the former Gryffindor player looks like today.
Biggerstaff (which might be the best last name ever to exist) has been quite busy post-Potter, and if you consider yourself a Whovian, you may already know at least part of what he's been up to. Biggerstaff voiced Chris Parsons on Doctor Who: Shada. Shada was an unaired BBC broadcast from the '80s — it was cut due to a BBC strike — that was later turned into an audio play accompanied by limited flash animation. You can watch out the first episode of the series below... or close your eyes and just listen.
After Doctor Who: Shada, Biggerstaff lent more than just his voice to play the role of Ben in 2006 film Cashback. The film stars Biggerstaff as an insomniatic cashier at the local supermarket who lets his imagination run wild. Check out Biggerstaff's more adult role in the trailer below.
Biggerstaff gave television his amazing voice yet again in 2009 when he voiced the character Kyle on The Lost Book. But don't worry — he didn't stick to exclusively voice acting. Harry Potter fans can see Biggerstaff in the 2013 film Mary Queen of Scots as Bothwell. Be prepared to swoon over the older Oliver Wood in the trailer.
That's what Biggerstaff has been doing following Harry Potter, but what does he look like today? He's no longer the teenage captain of the Gryffindor team. You can stalk — I mean, peruse — his photos on his website, which not only features current photos of the actor, but also plenty of throwback pics. Here are some current photos of the actor — he's certainly grown up.
Images: Warner Bros.; Getty Images (2); seanchuckle/Twitter