Good News For 'Gotham' Fans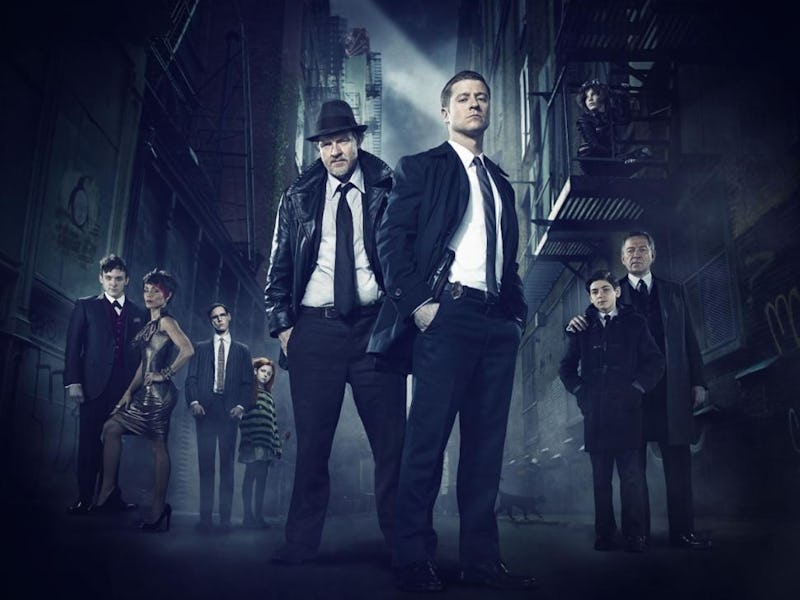 Great news for fans of new series Gotham: According to EW, the series has performed so well on Fox that the network has ordered six additional Gotham episodes this season, bringing the episode total for season 1 to a very promising 22 total.
Not only does this mean good things for the rest of the season as far as the network is concerned — 22 episodes, of course, is the standard length of a network television season — but it also means that the series has more of a chance of being picked up for season two if high ratings continue. And, considering that the pilot was pretty much one of the highest-rated new series premieres so far this year, that shouldn't be a problem.
Of course, there is a slight downside to this otherwise excellent news: As HitFix points out, some stars (specifically Ben McKenzie) were somewhat relieved at the fact that Gotham's season was initially only 16 episodes long, and it's also possible that writers and producers may now have to scramble to fill out a season that might have already had its arc for the season finale mapped out. Television shows are always at their weakest when writers are forced to produce filler episodes.
Hopefully, though, considering how large the Batman universe really is, this won't be an issue — and I'm sure producers had some knowledge that an extended season order was a possibility.
Gotham airs on Mondays on Fox.
Image: Fox