Gross, Beautiful Friendship In 'Broad City' Clip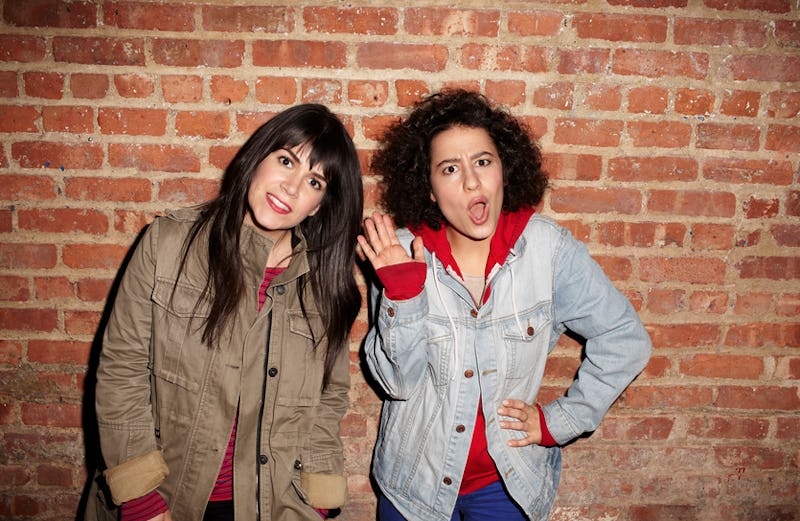 It's not January yet, which means that my life is still horrifically devoid of Broad City. All we've got left to cling onto is re-watches and periodic webisodes — and according to the Huffington Post we're about to lose the latter, because the most recent Broad City webisode is the last one until the show itself comes back to us. Good thing it's a memorable one.
The stage for this most recent one, which premiered exclusively on E!, is classic Abbi and Ilana. Their laptops, a quality Skype sesh, and so much TMI from Ilana. For real, though: You might want to turn this one off before the ending if you're particularly squeamish about body horror, because the third star in this webisode is a pimple on Ilana's back that is not long for this world.
Broad City's known for being a show that delves into the grossness of being in your twenties in ways both gritty and real and outlandish and fantastical. Sometimes that involves truly disgusting displays of beautiful friendship. Sometimes bodies just do really terrible things and you've gotta face them head-on.
I'm really gonna need for it to be 2015 already. I can't take this absence for much longer.
Image: Comedy Central