Emma Stone Continues to Be the Best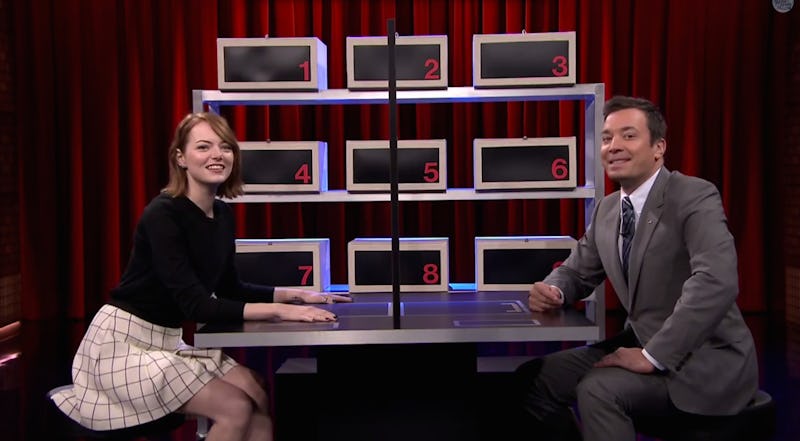 Before Jennifer Lawrence and Mila Kunis were both tentatively titled America's imaginary bestie, it was impossible to go to even one entertainment-geared site and not see some post about Emma Stone doing something somehow admirable, geeky, and adorable all at the same time. Now, with the release of her new film Birdman and her impending Broadway debut in Cabaret, hopefully that'll be something we see again — starting with this clip. Emma Stone appeared on The Tonight Show Starring Jimmy Fallon on Tuesday, technically to promote her upcoming projects, but also to play a hilarious game of "Box of Lies" with host Fallon. This is, if you recall, the same game that countless other celebs have played on the show (including JLaw!), but Stone undoubtedly brought a certain...well, Emma Stone-ness to the skit. Which is, to say, it was amazing.
Now, I know it may seem like Fallon was kidding himself, trying to follow up the lip sync game that Stone ruled at last time she was on the show with this — but, probably because Stone is just so damn lovable, it worked. She is also a horrible, terrible liar (which is weird, considering she's a lovely actress), so that probably had something to do with it too.
Check out the clip below.
Image: NBC/YouTube