Could This Be the Best Vining Couple Ever?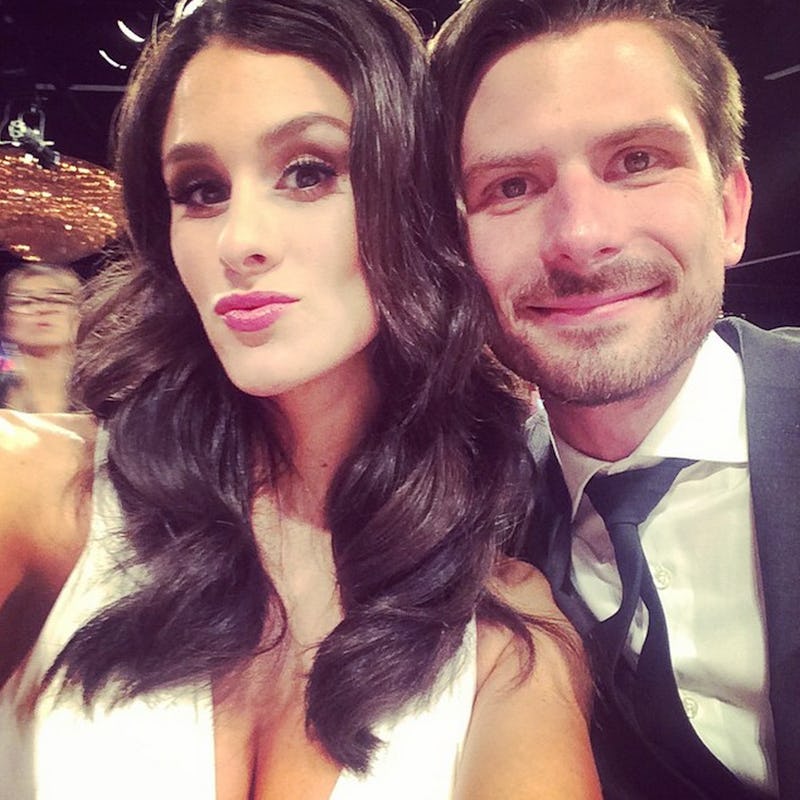 Brittany Furlan is, without a doubt, one of the funniest Viners you'll ever come across, despite her iffy appearance at the Emmys. Her combo of being drop dead gorgeous and not being afraid to make a fart joke every now and then (or actually just fart, period), has earned her a massive following that's currently 7.5 million strong, and secured her spot as either your fantasy BFF or fantasy, ya know, something more. While she might have a spot open for a new bestie, her love life is unfortunately locked down. Brittany Furlan is engaged to Randal Kirk II. Sorry, guys.
Kirk appears in and helps out with tons of his other half's Vines, and their collaborations are always hilarious and original. With Furlan's comedic timing and Kirk's experience as a director, they kill it. Furlan discussed their Vining process a little bit with Tribeca Film last year:
[I] must say, most of my inspiration just comes from what I am experiencing in my life. I use comedy as a way of coping with some of the more difficult things. When I'm really stuck I can always bounce ideas back and forth with my boyfriend, Randal Kirk. He's a director so he has this outlandish mind, and he helps me to see things from another perspective.
Randall is a University of Denver alum, and clearly has some sick skills as a director. His short film, Pawned, was a nominee for the Golden Duck award for Best Short Narrative at the 2010 Beijing Film Festival, and the feature film he directed, DGK: Parental Advisory, scored a nomination as Video of the Year in 2012 by skateboarding magazine Transworld Skateboarding, and features an appearance by Furlan.
In addition to film work, he's created commercials for Old Spice, Jeep, and Nintendo, which no doubt prepared him for the quick pace of the Vines he helps his fiancé with.
Could this be the most powerful couple on Vine yet? All signs point to a gigantic YES. They've been together since she was just starting out on the app, and their dogs Meghan (RIP you sweet lil thang) and Wicket were beyond adorable additions to their vids. The pups are even starring in their own campaign for American Eagle's new doggy clothing line, "American Beagle." It seems like Furlan and Kirk might just be Vine's Royal Family. (Prince George WHO?!) Kirk was even there to support her when she won Viner of the Year at the 4th Annual Streamy Awards in 2014. Aw!
If there's one couple on Vine you need to be acquainted with, it's Furlan and Kirk. Check out some more of their clips below and see for yourself if you can get through all of them without laughing (JK LOL that's impossible).
See? I told ya.
Image: Brittany Furlan/Instagram