Calling All Single Pixie Dream Girls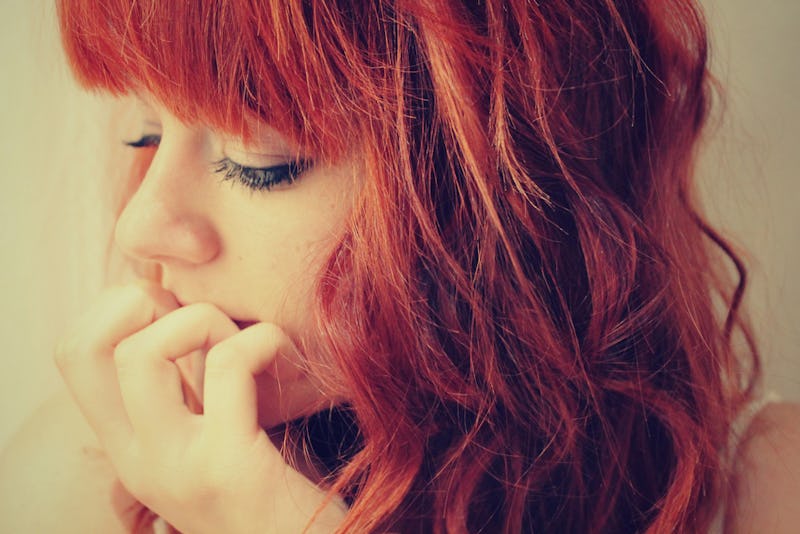 "I don't want to belong to any club that will have me as a member."
An echo of Groucho Marx's famous words (or, if you're a Woody Allen fan like me, the opening of Annie Hall) was the first thing that came into my mind when I heard about exclusive online dating website LoveFlutter. To join their website, you must pass a test that will determine whether you're "quirky-interesting" enough. If that requirement doesn't give LoveFlutter away as a hipster's paradise, just keep in mind that they offer Instagram effects on users' profile pics.
Of course, I needed to find out if I was quirky enough for the LoveFlutter folks, so I took the test (I passed with 73 percent. Hmmm.). The questions are all about how often you travel, whether you like music shows, how often people retweet you, and what kind of TV you like to watch. The questions are so basic, even the guy looking for chicks from his mom's basement could figure out the answers LoveFlutter wants.
"What if there was a place where you could meet people who love what you love?" asks LoveFlutter. Um, isn't that how all online dating services work? LoveFlutter takes it a step further by allowing you to import all your interests from Facebook (you can also add your interests manually). LoveFlutter also suggests a good first date based on your shared interests when you've reached that point with a match. However, they won't guarantee you'll still have something to talk about on that first date, since you already know all the same indie albums.
Which brings me back to the reasons LoveFlutter is unappealing — there's no simple shared-interests formula to make a match. Watching the same TV shows is really not a solid basis for a good love match. And honestly, I'm not so keen on meeting someone with the exact same bizarre interests that make me so unique — I'd rather get to know someone a little different, thank you very much. And when did being weird become such an exclusive club?
One last thing: LoveFlutter is all so cute it's a wonder people get in the mood for love. Sure, I don't want a match solely base on physical appearance, but isn't dating supposed to be a little more sexy than this? LoveFlutter almost seems like a good platform for meeting knitting buddies or starting a reading club. But hey, if that's what turns you on, then by all means Flutter away.
Image: Marta St▲rbucks on Flickr