Bad News For 'The Good Wife' Fans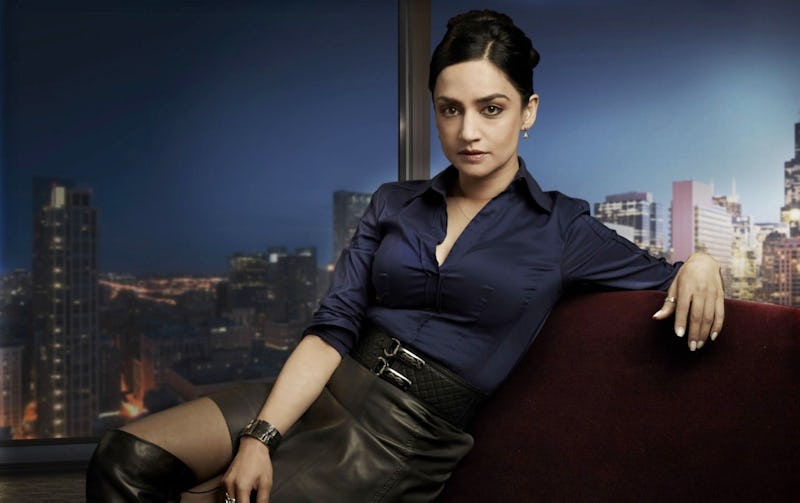 Though the thought of Archie Panjabi no longer on The Good Wife initially sounds like terrible news and the worst idea ever, rest assured — the reason here is a good one, at the very least. According to Deadline, Panjabi will exit the show at the end of this season (which just premiered on CBS last month) in order to headline her own show for 20th Century Fox TV. So, while Kalinda may be gone from The Good Wife and our lives, at least Panjabi definitely isn't going anywhere.
Considering Panjabi has done majorly great work as Kalinda on The Good Wife and as Tanya on BBC's The Fall (alongside Gillian Anderson — do yourself a favor and watch that show if you haven't already), it's no surprise that 20th Century Fox scooped her up the second her The Good Wife contract was coming to an end. There's no word on what exactly her new show will be about — other than she'll be the primary star, and it'll be a drama — but as it's still early on in the development process, these details will likely be released soon.
"Archie is an amazing actress who helped build Kalinda from the ground up as an enigmatic, powerful, and sexy character...It's been a pleasure to write for her, and we'll be sad to see her go; but we still have her for the rest of Season 6, so let's not exhaust our good-byes yet," The Good Wife creators Robert and Michelle King said of Panjabi's departure in a statement. "We look forward to meeting all the wonderful new characters Archie brings to the screen. But either way, we're keeping the boots."
As long as her storyline ends as badass as she is, fair enough.
Image: CBS, fullofsummer/livejournal