These Two Are Partners in Vine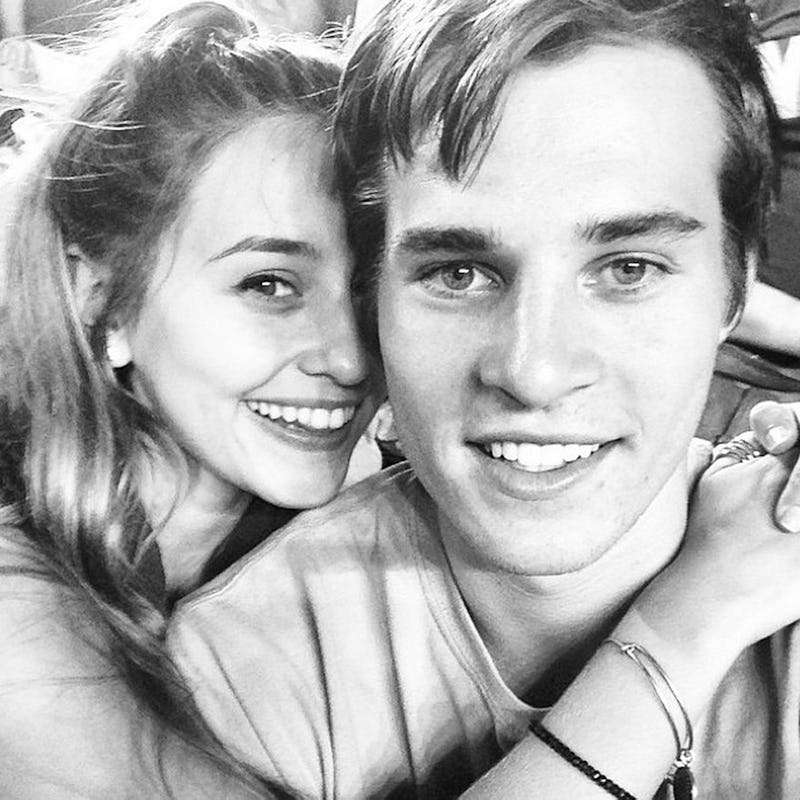 When it comes to Twitter's landmark video-sharing app Vine, Florida State University student Marcus Johns is the unofficial OG. He was the first non-celebrity Viner to reach one million followers, as well the first to non-celeb to get a coveted verification badge on his profile. In the wise words of Ron Burgundy, Marcus Johns is kind of a big deal. At this point, the 21-year-old has uploaded videos with basically all of Vine's famous faces, as well as a few big time celebs thanks to sponsored gigs hosting red carpet specials for major brands and companies like Fandango, but does Marcus Johns have a girlfriend, aka a certain special someone to Vine with? I hate to break it to you guys, but it looks like he does.
Take a look at John's Instagram, and among the hilarious Photoshopped shots of his head on Teletubbies' bodies or dressed as woman with some pretty fierce hair game, you can find a bunch of sweet shots of him with fellow Florida State student Kristin Lauria. Although neither Johns or 19-year-old Lauria have ever made an official statement on the status of their love lives or how exactly they met at FSU, it appears that the two originally started dating earlier this year, and the cuteness of their relationship knows no bounds.
Check out the first picture of them that Lauria uploaded in February 2014:
Aw! The rest of their pics together are just as adorable.
*sigh*
They've even appeared in Vines together.
Welp, looks like Johns has found his partner in crime! Judging from the nature of their Instagrams, their relationship is going to last way longer than six seconds.
Image: Marcus Johns/Instagram