This Is One of the Cutest Cartoon Dogs EVER.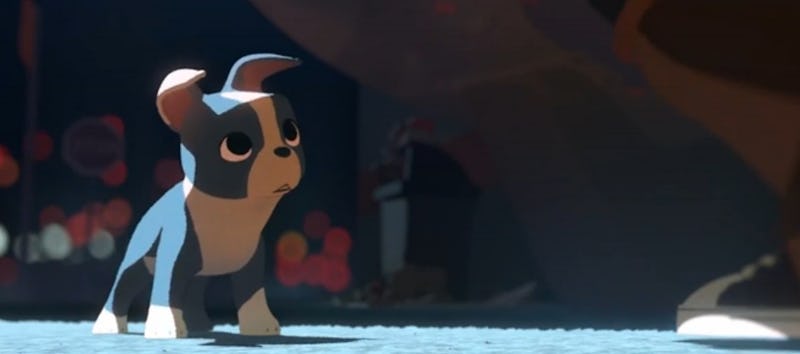 It's pretty common knowledge that Disney knows how to serve up short cartoons and major films that are, somehow, both adorable and heartwrenching at the same time (I mean, that was literally all of Up). But this? This has got to be on another level. Just look at that adorable little cartoon dog! It's so cute, it's making me literally feel emotional over a cartoon. And, after watching this, you will too: Disney has just dropped the new trailer for their short Feast , which is set to play in theaters before the upcoming animated film Big Hero 6 when it's released on Nov. 7. It's from the same creators as Paperman, which you may recall won an Oscar last year in the best animated short category.
Not much in the way of plot is revealed in the trailer, but, Disney thankfully released a small summary along with the adorable clip:
[Feast is] the story of one man's love life as seen through the eyes of his best friend and dog, Winston, and revealed bite by bite through the meals they share.
Real talk: Even if this entire short was literally just an adorable cartoon dog named Winston eating delicious cartoon food, I would be sold regardless. This puppy is just the cutest.
Image: Disney