This Couple Fell In Love On Instagram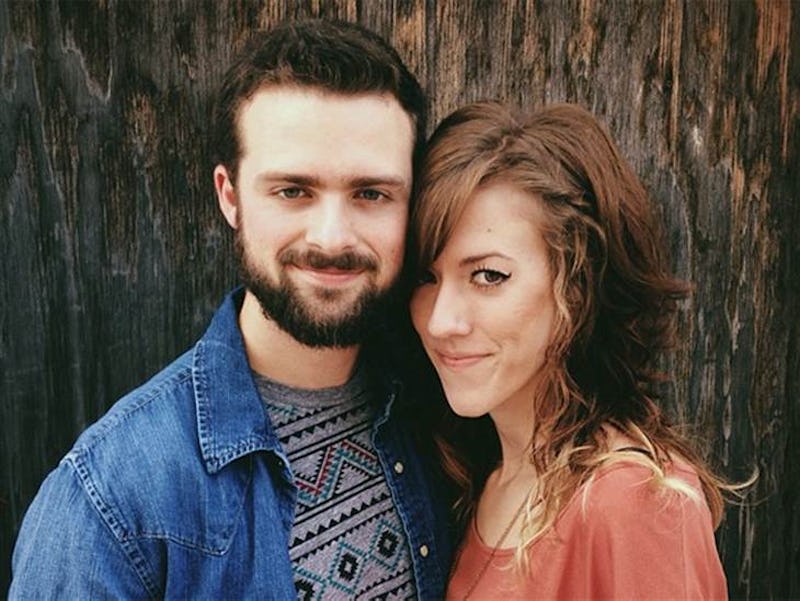 The possibility of finding real love on the Internet may sound like the stuff of myths, but one recently wed couple has just proven us naysayers wrong. Meet Denis LaFargue and Elizabeth Wisdom, the couple who met and fell in love on Instagram and are now officially married. Seriously, it's like a story straight out of a rom-com.
Per ABC News, LaFargue first spotted Wisdom when he joined the photo-sharing app in June 2012. After noticing she had visited a lot of the same places he had recently made trips to, he decided to take the first step and leave a comment on one of her images (a.k.a the web equivalent of introducing yourself to someone at a party). His message sparked a conversation in the comment section of her photos, which eventually evolved into actual phone calls between the two. It may sound amazing that the relationship even got that far, considering giving out your phone number is one of the top five Internet don'ts, but their story doesn't end there.
After talking online and over the phone for about four months, the two arranged to meet in person for the first time. Wisdom traveled to New Orleans to spend a week with him, and the trip apparently went off so well, the two began dating long-distance. Despite skeptics (including Wisdom's mom) questioning their relationship, the two continued to date — and the rest is history.
Last June, after about a year and a half of dating, LaFargue proposed to his "Instalady" (as he likes to call her). How did he pop the question? By illustrating the story of their relationship with printed-out Instagram photos from both of their feeds, of course.
Wisdom accepted and earlier this month, on October 18, they finally wed. The couple marked the occasion in a style truly befitting their relationship: with LaFargue Instagramming a photo of his bride. Now, that's a true modern-day love story, folks!
While I may have qualms about social media romances (look, I've watched a few episodes of Catfish, OK?), it's definitely a growing phenomenon. More than one third of marriages today start online, and some studies suggest that meeting your significant other over the Internet may even lead to stronger, more satisfactory marriages — it's no wonder people are increasingly turning to the web to find the picture-perfect romance Internet dreams are made of. And the LaFargues are far from the only ones to make a love connection with help from social networking sites like Instagram. An Ireland man recently used Facebook to track down a Canadian woman he met on a plane and ask her out, and it seems forums like these have spawned not only just a date or two, but also plenty of real, longstanding relationships and even marriages, just like it did with the LaFargues. Forget viral videos, selfies, and food porn — it looks like social media is officially the new Match.com.
Source: Denis LaFargue/Instagram (3); Elizabeth LaFargue/Instagram