Jim Carrey's 'SNL' Promos Are Halloween-Themed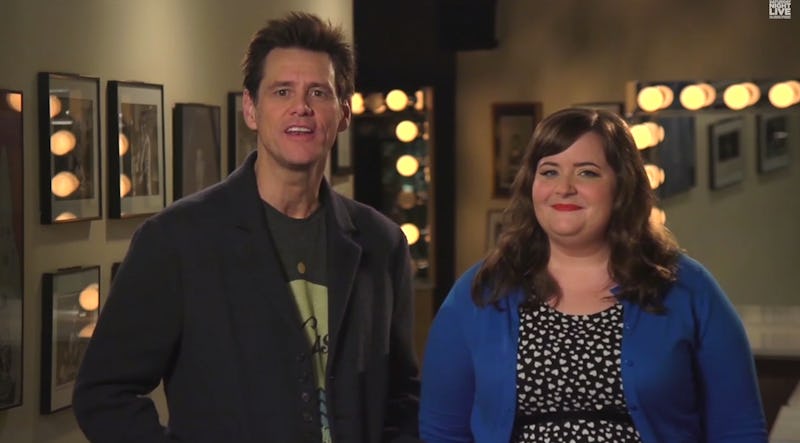 Though there are countless people waxing poetic about how Saturday Night Live just "isn't as good as it used to be," I've gotta say, so far, the promo for this Saturday's episode with guest host Jim Carrey doesn't seem to be giving them much to argue against, at least this week. With Carrey's undeniably classic sense of humor, the mere presence of featured player Aidy Bryant, and enough genuinely funny Halloween references that resemble a good version of 2000's Scary Movie more than the NBC sketch comedy itself, I can honestly say that I'm actually excited about this episode.
Of course, like all SNL promos, Carrey's involves a bunch of different takes with differing jokes and scenarios to promote this Saturday's episode. Amongst them is a play on the Friday the 13th franchise, Carrey and Bryant mulling a fake relationship to boost buzz for the episode (their couple name is #Jaidy, which already has some hits on Twitter!), and one where Carrey fake stabs Bryant in honor of it being the Halloween episode. All in good fun, right?
You can check out the promos below. As always, SNL will air this Saturday on NBC at 11:30 p.m.
Image: NBC/YouTube