Iggy Azalea's Forever 21 Campaign Is So Fancy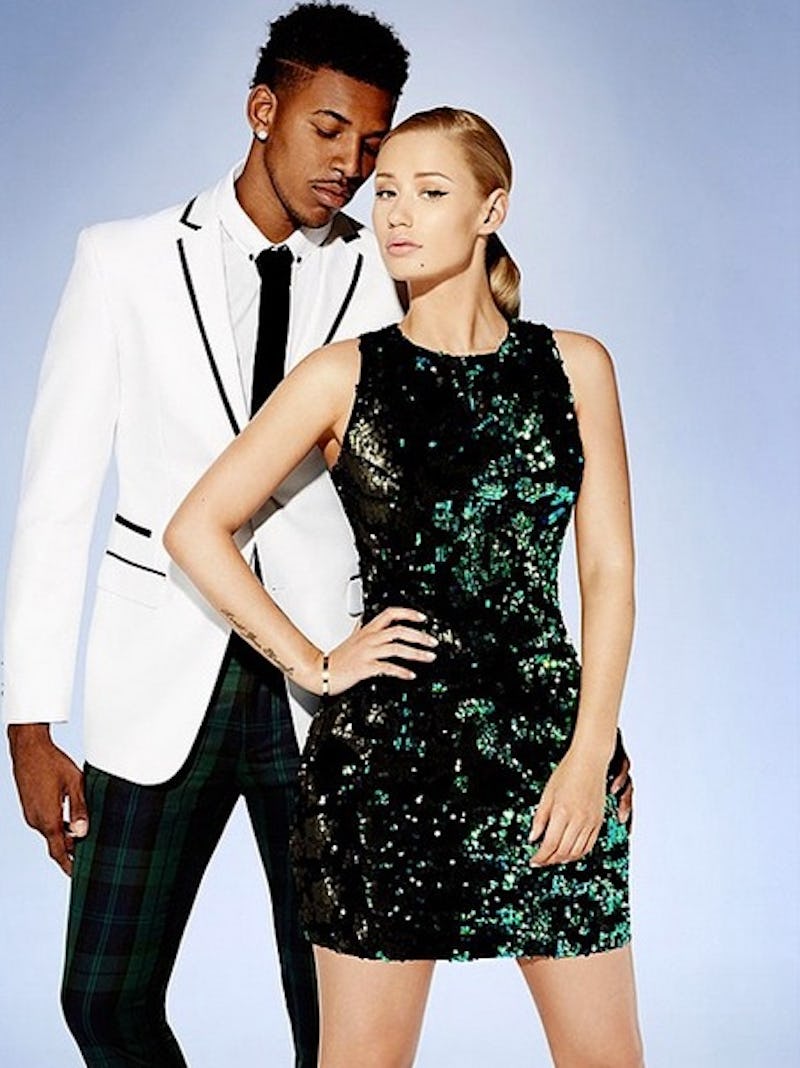 I know, I know, wordplay on the hit summer song "Fancy" is getting seriously old now, but I can't help myself. Iggy Azalea's new holiday campaign for Forever 21 really is so fancy. The pics (which co-star Azalea's IRL boyfriend, L.A. Lakers player Nick Young) are super luxe, and they've got me all kinds of excited for the — sorry — fancy holiday fêtes that are coming up in the next few months.
I've said it before and I'll say it again — I love the power-woman vibe that Azalea exudes in everything she does. This campaign is no exception to this, and since she's now officially represented by Wilhelmina Models, I'm looking forward to seeing more ultra-strong additions to the Aussie rapper's portfolio.
Looking beyond the It Girl and her stylish boyfriend, let's talk about the clothes real quick. I'm not usually a Forever 21 fan, but I am down with what's being shown in these photos... is that a sequined crop top and cardigan set I spy in the confetti snaps? I can honestly say that I've never seen that before, and it's kind of genius, especially paired with a high-waisted leather skirt. And that green dress is definitely in the running for my New Year's Eve 2014 outfit (even though, let's be real, I'll probably just be sipping champagne with family and a few friends.)
Take a look for yourself and keep an eye out for this collection to hit stores — I know I will.