Cristina Ricci Will Remain Lizzie Borden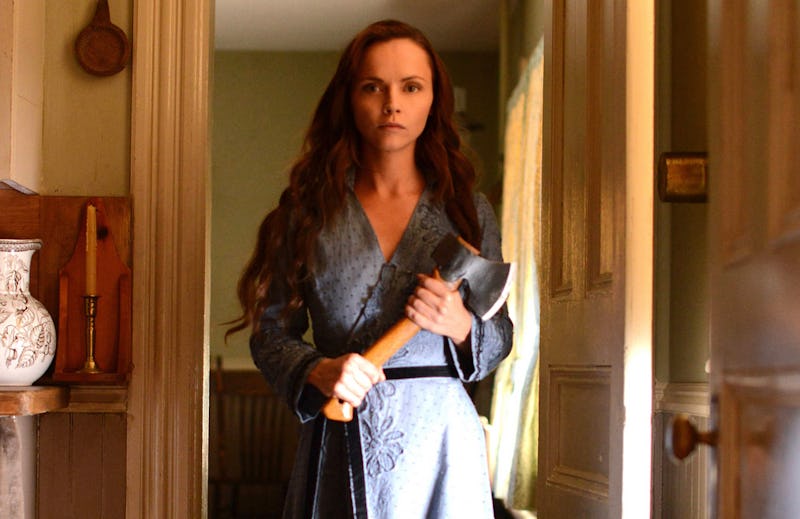 Seems like Lifetime has not had enough of Cristina Ricci's Lizzie Borden: They're ordering more of her. An entire series, in fact – though a limited one. Get ready for Lizzie Borden: The Fall River Chronicles.
It seems to be a year for limited series. Twin Peaks is returning on Showtime for a limited series soon enough, and now we've got one for Lizzie Borden as well. They're in slightly different wheelhouses, granted, but still.
Lizzie Borden Took An Axe initially aired on Lifetime this past January, bringing in a healthy viewership and social media buzz. Now according to Deadline it'll be joining the ranks of Lifetime offerings like The Client List that made the leap from Lifetime Original Movie to Lifetime Original Series. As for what the show will actually look like:
Lizzie Borden: The Fall River Chronicles will feature a fictionalized account of actual events and people surrounding Lizzie's life after her controversial acquittal of the horrific double murder of her father and stepmother in 1892, when the exonerated figure lives a life awash in newfound celebrity. But when numerous people close to Lizzie – ranging from her half-brother to Broadway luminaries and the head of the criminal underworld — start to mysteriously die under brutal and strange circumstances, legendary Pinkerton detective Charlie Siringo (Cole Hauser) becomes determined to prove her involvement in their ultimate demise.
Looks like Ricci's not getting back into modern cloths anytime soon.
Image: Lifetime