Ranking Zac Efron's Hottest Characters From Datable, to Very Not Datable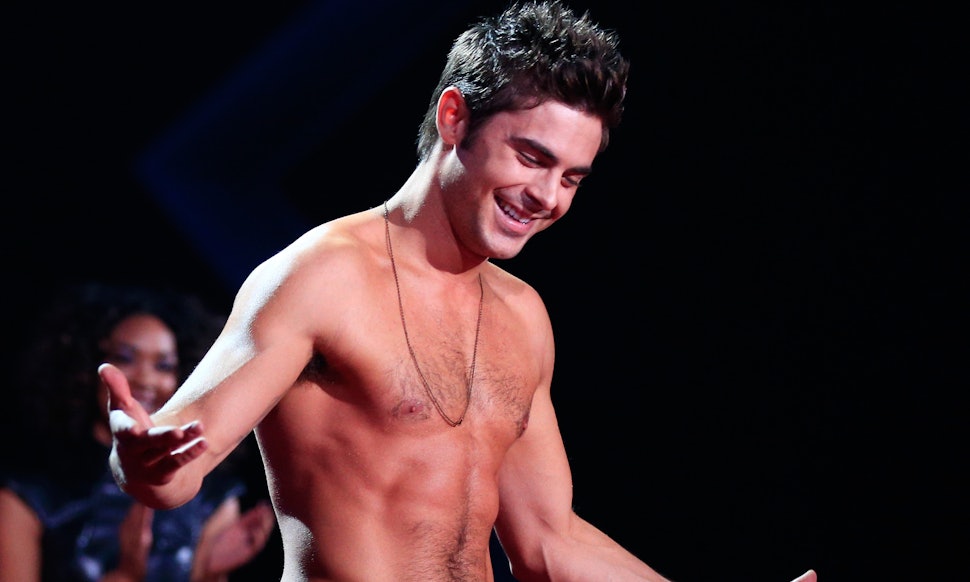 Christopher Polk/Getty Images Entertainment/Getty Images
Lots of people wish that they could date Zac Efron, but what about the characters that he plays onscreen? Sure, they have Efron's classic good looks, charming smile, and like-they're-photoshopped abs, but not all of his characters are created equal. Some of them would make an excellent date — others, not quite as much. Click on through to find out which Zac Efron character is the most dateable, from High School Musical to That Awkward Moment and everything in between.
#9. Jason, 'That Awkward Moment'
I was thrilled to see Zac Efron as a romantic league in what was labeled a very "millennial" rom com, so imagine my disappointment when I found out that Jason was really just a huge douchebag disguised as a commitment-phobe. There are a lot of low things that Jason does in this film, but perhaps the lowest is refusing to attend the funeral of the father of a girl he is currently seeing in order to avoid becoming "too serious." The fact that he gets the girl in the end — and we're supposed to be okay with that — actually makes me a little nauseous.
Image: Focus Features
#8. Teddy, 'Neighbors'
Is Teddy a bad guy? Kind of, yeah. But mostly he's an immature frat bro who wants to have a good time, regardless of consequences. He's not the lowest on this list because of the loyalty he has to his friends, but would I recommend a friend date Teddy? Hell no.
Image: Universal Pictures
#7. Charlie, 'Charlie St. Cloud'
Charlie had a bright future ahead of him before he was in a car accident that killed his little brother. Charlie decides to stick around his hometown so that he can continue to play catch with his brother's ghost, which is sweet, if you ignore how weird it is. Charlie is a good guy, but he's a stuck guy — and you don't want to mess around with a guy still stuck in the past, no matter what the reason.
Image: Universal Pictures
#6. Mike, '17 Again'
I should probably note that the Mike that I discuss here is the Mike that we see at the beginning of the film. Mike gets his girlfriend pregnant in high school and raises a family with her instead of pursuing other goals, like a professional basketball career. He can't see what he has right in front of him, which is a loving family, beautiful wife, and sea of future opportunities. Mike sucks, but he does decide to fix things later in the film, which means that we can't hate on him for very long.
Image: New Line Cinema
#5. Troy, 'High School Musical'
I like Troy, but he's kind of a pushover. I mean, all three High School Musical films were about him fighting off the influence of outsiders so he could finally decide what he actually wanted. Sure, he almost always went with following his heart, but jeez, Troy, get it together.
Image: Walt Disney Pictures
#4. Jack, 'The Paperboy'
I won't spoil the film, but let's just say that Jack's passion for one (already taken) woman puts him and his family in hot water. Sure, it's romantic, but sometimes you need a guy who does practical things, like stay away.
Image: Millenium Films
#3. Logan, 'The Lucky One'
The 2012 romantic drama was based on the Nicholas Sparks novel of the same name, so of course it ranks highly on this list. The story is pretty romantic — Logan finds a photograph of Beth (Taylor Schilling) on the battlefield in Iraq and considers it his good luck charm. Then he tracks her down and they fall in love. Sure, Logan loses a few points for dishonesty, but considering that it's pretty freakin' romantic, not that many points. Let's just call it "following fate" instead of "stalking," okay?
Image: Warner Bros.
#2. Ted, 'The Lorax'
If Ted went to college, he would be the cute passionate political science major constantly passing out petitions. Not only does Ted fight to stop the people in his town from totally destroying the forest of Truffala trees, but he does it to impress fellow environmentalist Audrey (voiced by Taylor Swift.) The only thing this guy doesn't have is Zac Efron's physicality, which is why he gets the #2 slot on this list.
Image: Universal Pictures
#1. Link, 'Hairspray'
Yes, Link has an awful ex-girlfriend (the irredeemable Amber von Tussle) but other than that, he's a total prize. He can dance, sing, and fights against racial segregation. That's pretty hot.
Image: New Line Cinema