This 'Insidious 3' Trailer Is Seriously Terrifying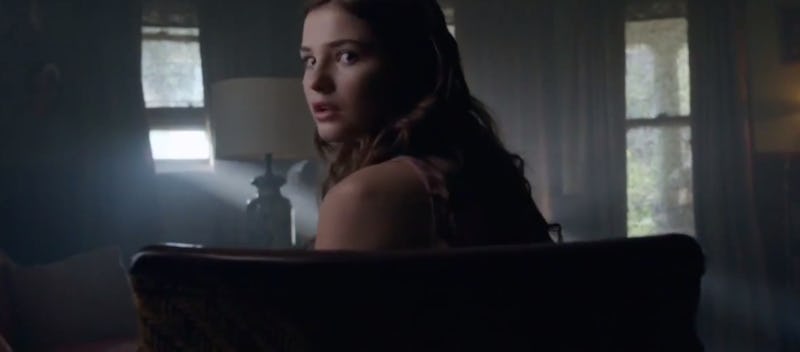 True confession: I am a wimp when it comes to horror movies. The Conjuring ? Yep, I slept with the lights on in my room for a good two weeks, even though I'm supposed to be a real adult (though, in my defense, moments after the movie ended I had a lightbulb in my living room basically explode, which would be terrifying for anyone). As Above, So Below ? Lights on while sleeping yet again, but this time for only one week. So I think it's fair to say I can confidently confirm that this first trailer for the upcoming Insidious: Chapter 3 is terrifying — because, honestly, it was enough to give me goosebumps, even though it's broad daylight outside and I know it's a trailer. That's literally how scary it is.
That said, if you love horror movies, you'll probably enjoy this!
The newest installment in the Insidious series, this film may not include main cast members who appeared in the first two films like Patrick Wilson and Rose Byrne, but there are familiar faces: Lin Shaye, Leigh Whannell, and Angus Sampson all return, and with Whannell also returning as a writer, and, this time, taking on the role of director. Plot-wise, this makes sense: the film seems to be a prequel to Insidious: Chapter 1 and Insidious: Chapter 2.
You can check out the trailer below. Insidious: Chapter 3 will hit theaters on May 29, 2015.
Image: Focus Features