Here's Why You'll Want to Become 'Queen Bee'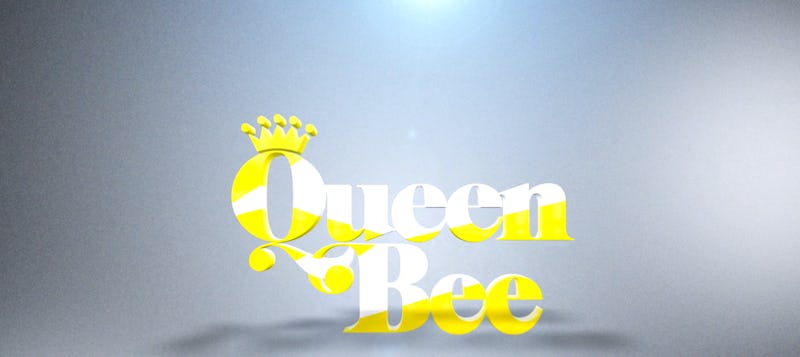 There are very few things in this world that makes me happier than minority representation in pop culture. Despite the fact that it's 2014 and, ostensibly, a modern and more advanced era, the world remains very backward on a lot of things and one of those things is giving women and minorities the representation they deserve. So when I heard about Ora.tv's upcoming reality web series Queen Bee, I wanted to stand up and applaud. Even better, Bustle will be airing it starting next Tuesday, October 28, at 12 p.m. Eastern. The episodes will also air at ora.tv.
The series is described as, "a reality competition that finds outstanding female entrepreneurs — and challenges them to create the next big consumer brand. Mentored and judged by a panel of successful entrepreneurs and bolstered by audience participation via crowd funding, these women battle to take their businesses to the top. Who will be worthy of the Queen Bee title?" There is a lot going on in that single description alone, so let's take it step by step.
First of all, Queen Bee is Shark Tank but for ladies. The web series is going out of its way to find female entrepreneurs, women with great ideas for brands and products, women who might have been passed over and ignored in favor of men with "better" ideas, women who might have been too shy in our apologist society to reach for their dreams at all. By extending this kind of opportunity to women, a safe space where they can feel heard because they are already exactly what the judges are looking for, the series is really giving the spotlight to the numerous female innovators out there.
Second of all, the women get a chance to build their consumer base before they even walk out the door so no one actually leaves empty handed. The audience will be allowed to vote on — and help fund — the proposed products themselves, which means that even if someone isn't a winner then they already have a business foundation of viewers who liked their product enough to pay for it. One of the hardest parts of being an entrepreneur is getting people actually interested in buying your product, getting your brand out there, and Queen Bee allows the women to do that before they've even actually left the show.
And, finally, Queen Bee reclaims a title that's really quite insulting when you think about it. In the past, a Queen Bee has never been a positive thing. It's used to describe that mean girl at your school who has more friends than anyone that unpleasant should reasonably have. Sure, Queen Bee characters are some of our favorites in pop culture, but we love them with the knowledge that becoming a Queen Bee isn't something anyone should aspire to. Here, becoming the Queen Bee means being the girl with the most drive, the most ambition, the most innovation, and, well, the best idea. It's turned into a positive thing rather than a negative thing, a symbol of hard work rather than a symbol of unwarranted rudeness.
The first episode of Queen Bee premieres on Bustle and Ora.tv on October 28, with the second following on Tuesday, November 4, and Tuesday, November 11. If all of this isn't enough to convince you that it's worth watching, check out the sneak peek below.
Image: larratheharrible, popculturegifs/Tumblr