Who Sings The Song In The Chanel No. 5 Ad?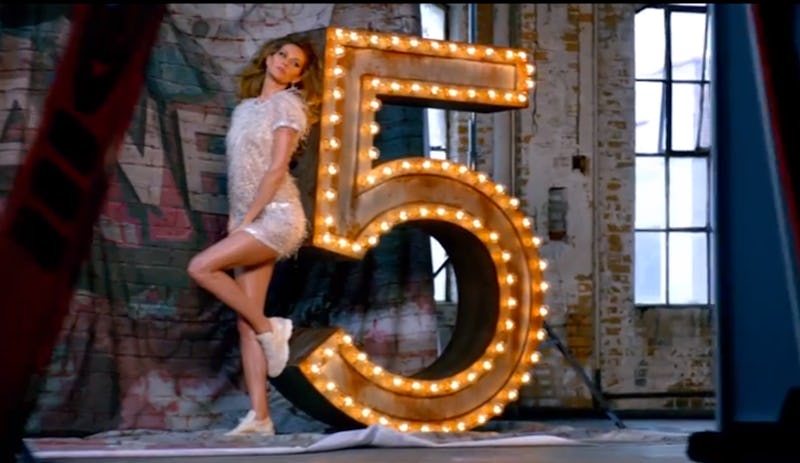 Gisele is the word, is the word, that you heard! Gisele Bündchen's in another ad, and uh duh, she absolutely crushes it. The stunning-beyond-comprehension supermodel poses, struts, smiles, and smooches in a new Baz Luhrmann-directed Chanel No. 5 TV spot, and every beautiful move is accompanied by the dulcet tones of a cover of a song from 1978 movie musical Grease. No, Bündchen didn't provide the vocals, a la "Heart Of Glass" in that H&M ad campaign. The spooky rendition of "You're The One That I Want" in Chanel's new ad was recorded by singer-songwriter Lo-Fang.
I'm gonna be honest, it took me a few listens before I realized it was "You're The One That I Want," aka the song that begins when Sandy rolls up to the Rydell High carnival in a leather jacket and gives Danny chilllllllllllls that multiply like hydra heads. (I reckon I am a little slow on the lyric recognition uptake.) To say it sounds different than the original would be a bonkers understatement; Lo-Fang turned the upbeat, punchy show tune into a haunting, albeit lovely ballad.
Would you like to hear Lo-Fang's cover in its entirety? You would? Well, would you look at that! I have it right here:
And! There is a longer version of the ad. A "mini movie," if you will. If you're into that sort of thing, here ya go:
And!! Here's the ad:
AND!!!! Here's tell me about it, STUD:
Image: CHANEL/YouTube