'Avengers' Meets 'Titanic' Is All I Ever Dream Of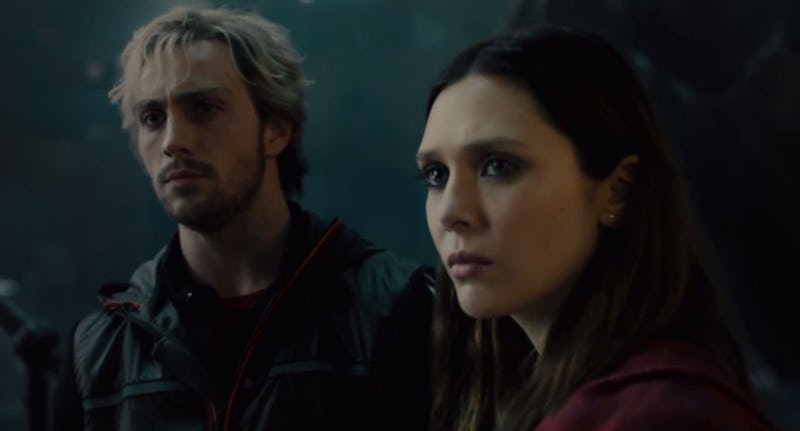 You know how there's that thing where if you cue up Pink Floyd's The Dark Side Of the Moon with The Wizard Of Oz it synchronizes and everything gets trippy? What if the same kind of synchronicity is true with Avengers: Age Of Ultron and the Titanic soundtrack? I'm not saying it'll happen, but the Age Of Ultron trailer set to "My Heart Will Go On" is already working suspiciously well.
The Age Of Ultron trailer already has a pretty solid rep as being kind of a downer, so when you add to it the theme song of another epic (and epically sad) movie, you get an interesting effect. The moments when things overlap are especially satisfying: When Ceine Dion belts "open the door," for instance, or when Scarlet Witch screams along with "youuuu'reee heeeeeereee" as the Hulkbuster stomps around. Except there's not nothing I fear, there's everything, because this movie is obviously built to be one of those Whedony productions that puts everyone at the brink of death and tears all their interpersonal relationships apart as it does it. If Avengers was the meet-cute of this ragtag group, this is the sequel where they all beat each other to a bloody pulp. But will anybody hog the door when they're all left stranded in the ocean?
Image: Marvel