This Wedding Whiskey Cam Is Everything, And More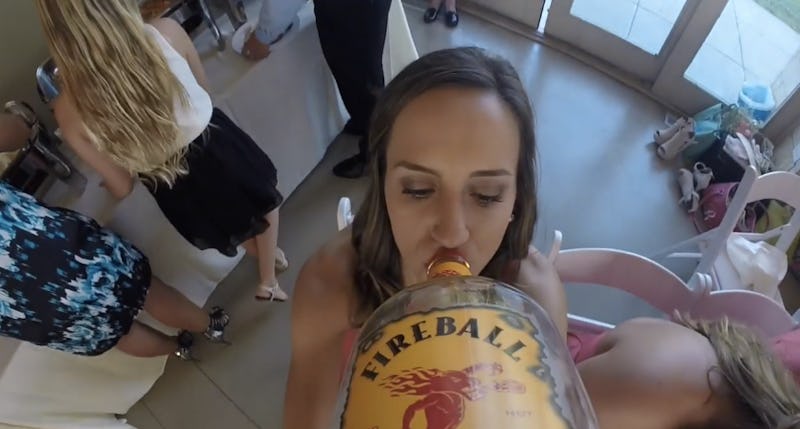 The thing I hate most about technology (other than my inability to not drunk tweet) is that it is perpetually coming between us and real life experiences. Instead of being present in whatever moment we are experiencing, we're actually experiencing whatever is happening on our phones (or laptops, or Google Glass, or whatever your pet drone just brought you – you get it.) It's increasingly rare that technology takes a break from being divisive between us and the physical world around us, and acts as a catalyst for enjoying real life – but it does occasionally happen. Example: This GoPro camera that was taped to a bottle of whiskey (excuse me – Fireball whiskey. I'm from the south; I understand the importance of this distinction) at a wedding.
I applaud these people for a few reasons:
No drunk person tried to steal the camera, which shows more restraint than I previously believed drunk people capable of demonstrating.
This is a very clever way to document everyone who attended the wedding. At least, the fun people.
Look at all those dirty, germy mouths sharing that one bottle! Ebola shmebola! Bless their hearts. Their immune systems will all be stronger for this experience.
Several chugs happened. There were multiple, actual chugging moments.
Stereotypes are just shattering everywhere in this video. It's not just bros! It's not just men! There are old people, and ladies, and BABIES* drinking blessed be-camera-ed bottle!
*nope
Image: James C/YouTube