This Potential 'Downton Abbey' Death May Shock You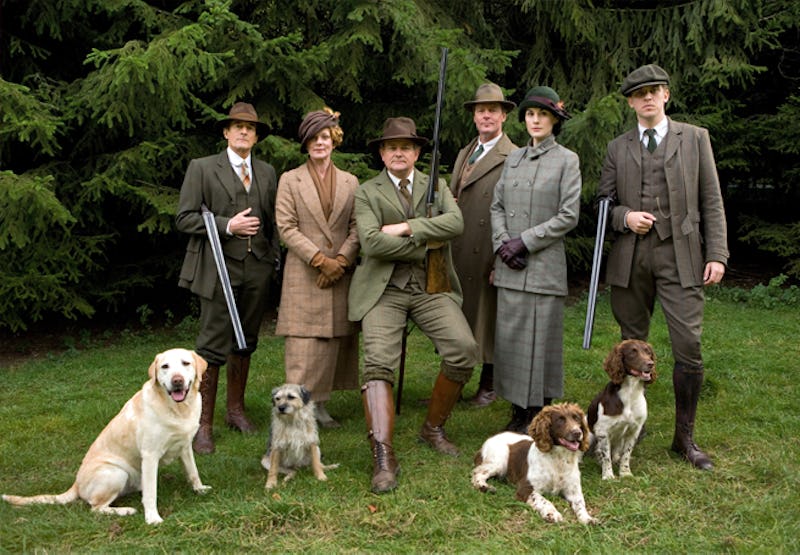 Downton Abbey is no stranger to killing off fan-favorite characters, and it looks like the next death on the show could be one of the most shocking yet. This time around, it's not because who may die, but why. If it wasn't obvious, there are Downton Abbey Season 5 spoilers ahead, so read at your own risk.
According to the UK's Telegraph, the Grantham's dog, Isis, may be killed off the show because of her name. Though the yellow labrador was named after the Egyptian goddess years ago, apparently the similarity to the Islamic State terrorist group ISIS is causing some issues. "At the time the dog was named and up to and including the majority of filming of Series 5, no one was using that acronym to describe a terror group," an spokesman for ITV, the network who runs Downton Abbey in the UK, told the Independent. "It is an unfortunate coincidence."
Nevertheless, the most recent episode of Downton had a storyline that led viewers to believe Isis could not be doing well. She is seen lying on the ground, and Lord and Lady Grantham notice that she looks "terribly listless." The Independent describes her as looking a "little peaky, splayed out on the ground like a spatchcock chicken," and Lady Mary questions if she "picked up a germ" from eating a squirrel or if she's pregnant. Lady Sybil was pregnant and sick before she died, so that doesn't leave things looking good for Isis. And don't forget that the Granthams had a dog named Pharaoh in the first season before he passed away. That left Isis to be kidnapped by Thomas after she was introduced in Season 2. She doesn't exactly have luck on her side.
But to be honest, Isis is probably around eight years old. She was introduced in Season 2 (set in 1916, but she wasn't a newborn puppy at the time) and it's now 1924 in Season 5. In human years, that's 56, and the life expectancy wasn't much past the 60s back then. Let's just be happy that Downton could be dropping early hints so we aren't blindsided with Isis' death, like with Sybil or Matthew. I'm still not over it.
Images: PBS