'HoC' Actress Elizabeth Norment Dies at 61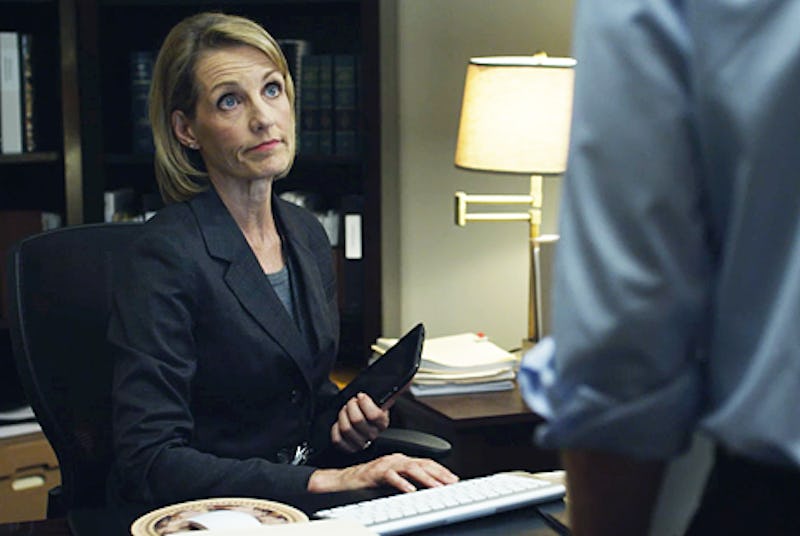 Sad news for fans of Netflix's award-winning HBO series House of Cards. Actress Elizabeth Norment died on October 13 according to The Hollywood Reporter. The series regular played Kevin Spacey's executive secretary Nancy Kaufberger on the show, and passed away at Memorial Sloan Kettering Cancer Center in New York, according to a statment given by her sister Kate to The Hollywood Reporter. No other information regarding the actor's cause of death has been revealed at this time.
House of Cards showrunner Beau Willimon released a statement following her death, saying: "Everyone at House of Cards is deeply saddened by Elizabeth's passing. She was a talented actress, a warm soul and a good friend to us all."
Her character on the Netflix series worked for Underwood during his rise to power, from his time as a member of the House of Representatives to his recent promotion to President of the United States.
Outside of the dramatic series, Norment appeared in television and film spanning three decades. A native of Washington D.C., the actress studied at the Yale School of Drama before appearing on Mad About You and ER. She was also in Romy and Michele's High School Reunion and played Eunice Kennedy in the Robert Kennedy and His Times miniseries.
Image: Netflix