These Holiday Nails Are Way Easier Than They Look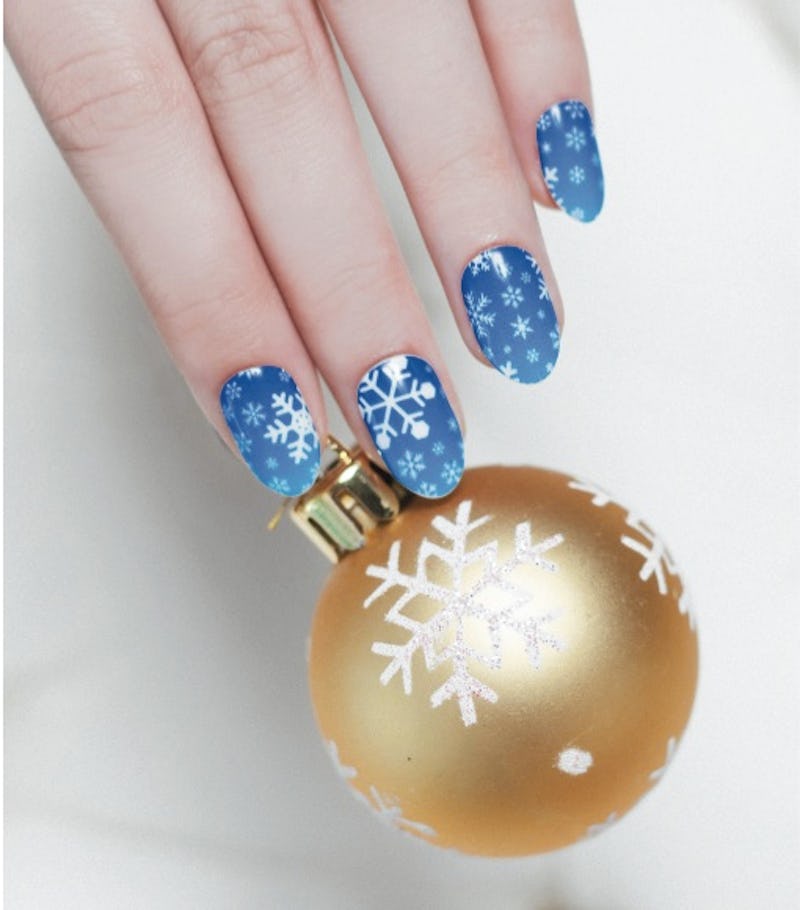 Introducing the most elaborate holiday nails you'll see this year — but it'll only look like your yuletide-inspired manicure took you hours to create. These festive nail wraps are absolutely adorable for the upcoming holiday season, and no one needs to know you didn't slave over your nails all day to get the look. That'll be our little secret.
LA-based nail fashion company NCLA is rolling out these limited edition nail wraps to celebrate the season. They'll be available on ShopNCLA.com starting in November, and at $16 for a set of two, I'd consider buying these for my girlfriends for Christmas. Plus, it'd give me the perfect excuse to add a couple of sets for myself to the cart, too. I'm kind of leaning towards snagging Meet Me Under The Mistletoe — They're like an ugly-meets-cute sweater, but for your nails. I love the Northern Lights wraps for January, too. They're not too seasonal, but I have a feeling they'll still raise my spirits once the New Years excitement dies down. (Let's be real. The first month of the year sucks. So I might as well have great nails.)
Oh, and they're Ariana Grande-approved — her manicurist used a set of Candy Cane Cutie wraps with a little rhinestone embellishment in the middle (such a cute idea) for her performance at last year's Jingle Ball.
Here are the sets that'll be hitting the site in the next few weeks:
Eskimo Kisses
Candy Cane Cutie
Sweater Weather
Meet Me Under The Mistletoe
Northern Lights
Santa Baby
Images: Courtesy Manufacturer