The Final 'Mockingjay' Trailer Is A Doozy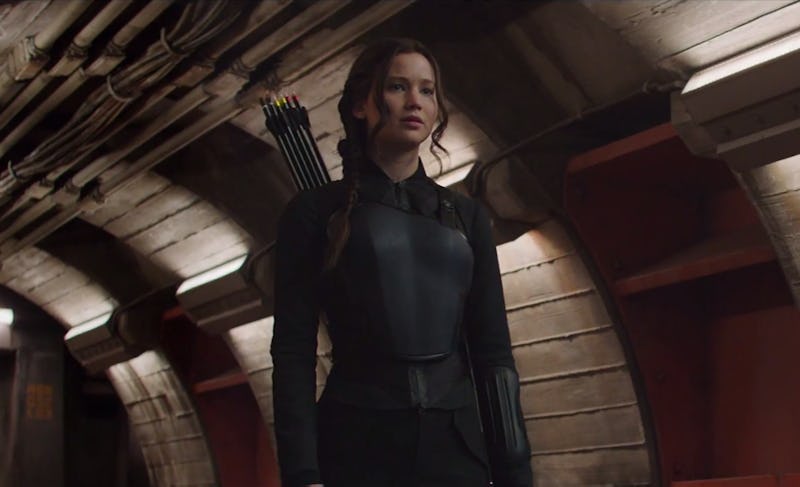 Most of the trailers for The Hunger Games: Mockingjay, Part 1 have contained the same refrains: "No one else can do this but her," as spoken by Philip Seymour Hoffman's Plutarch Heavensbee, and "she won't be able to handle it," as countered by Julianne Moore's President Coin. The final trailer for Mockingjay contains both of those refrains — translation: Katniss is having a rough time of it but she's kinda just gonna have to deal — but it also transcends those words and shows us one of Katniss' best moments. Because this girl may be in over her head, yes, but she can egg on a revolution like no other.
Called "Burn," this trailer includes a pretty straight-forward warning by a captive Peeta: "They're gonna kill everyone you'll be dead by morning." Thanks for the good news, buddy! Also featured, though, is the moment when Katniss decides to fully embrace her Mockingjay title and deliver a message to President Snow: "If we burn, you burn with us." And boy, does she really mean it.
I haven't really found a Mockingjay trailer that I haven't liked — can you tell I'm excited for this movie? — but this one legit gave me chills. The Hunger Games series is at its absolute best when you feel like it could start an actual revolution if it tried. The film hits theaters Nov 21.
Wig grade: B+/A-
Image: Lionsgate