4 Things You Know About Someone After A Year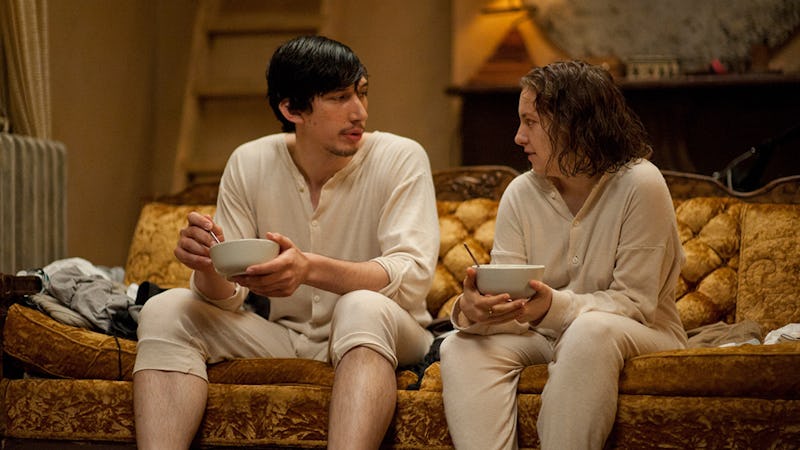 In terms of your life, one year probably isn't all that long of a time. But when you're in love, it can feel like infinity. When you're dating someone (and I mean seriously dating, not just sleeping with them every couple of weeks) for a year, you inevitably learn a lot about them. It's an arbitrary measure of time, for sure – one couple might learn a the same amount about each other in only a few weeks that it might take other couples years to learn, and neither scenario necessarily paints a picture of a "stronger" or "better" couple – and you might not know all the most intimate details of their past, or all their wildest hopes and dreams in a year. But you do get a very solid understanding of who they are as a person, especially if you're joined at the hip (figuratively and literally) for that year. And let's face it: a new couple in love is likely to be more than happy to spend a year staring into one another's eyes and drawing out all the secrets that live behind them. (That sentence definitely made me feel like I might have a future career in YA.)
So while you don't know everything about someone after one year (in reality, the perfect type of relationship will have you constantly learning, being challenged, and growing), there are going to be certain aspects of a person that you become very intimate with. And in turn, some of these things will help you to become more intimate with yourself (which, again, is what a great relationship will do.) Here are 4 key things you will probably learn after being in a relationship with someone for a year:
1. WHAT THEIR TOE GUNK SMELLS LIKE
Toe gunk, morning breath, farts, pit sweat, burps, etc. All the gross stuff about someone is now your pleasure to behold. Even after a year, these things become distinctive to you, and you can differentiate those smells as uniquely belonging to your partner. The smell of saliva on your skin isn't just an arbitrary smell, it's the very specific smell of someone's very specific saliva.
2. WHY THEY REACT CERTAIN WAYS
When you first start dating someone, their reactions to things can seem truly wacky. It takes a year's worth of overreactions, anxiety attacks, giggle fits and even tears to figure out the responses of another person to different situations. It's like you're Sigourney Weaver and you're observing the behavior of a rare and wonderful gorilla, so you can learn how to nourish it and live in harmony together.
3. WHAT PARTS OF YOU THEY DRAW OUT
After a year you'll definitely know what version of yourself your significant other bring out in you. Hopefully it's your best self, but sometimes it might be your worst. That's OK though – it doesn't make either of you bad people. It just means you don't have a harmonious dynamic.
4. IF YOU THINK YOU MIGHT WANT TO BE WITH THEM FOREVER
I mean, who actually knows what forever entails anyway? When you say you want to be with someone forever, you generally mean, "Right now, and for the foreseeable future, I hope we get to grow old together." After a year of being with someone, you might not necessarily have this feeling, but if it's been a good year, you'll know. You know how the saying goes: when you know, you know.
Images: HBO; Giphy (4)