Does Vine Star Robby Ayala Have a Someone Special?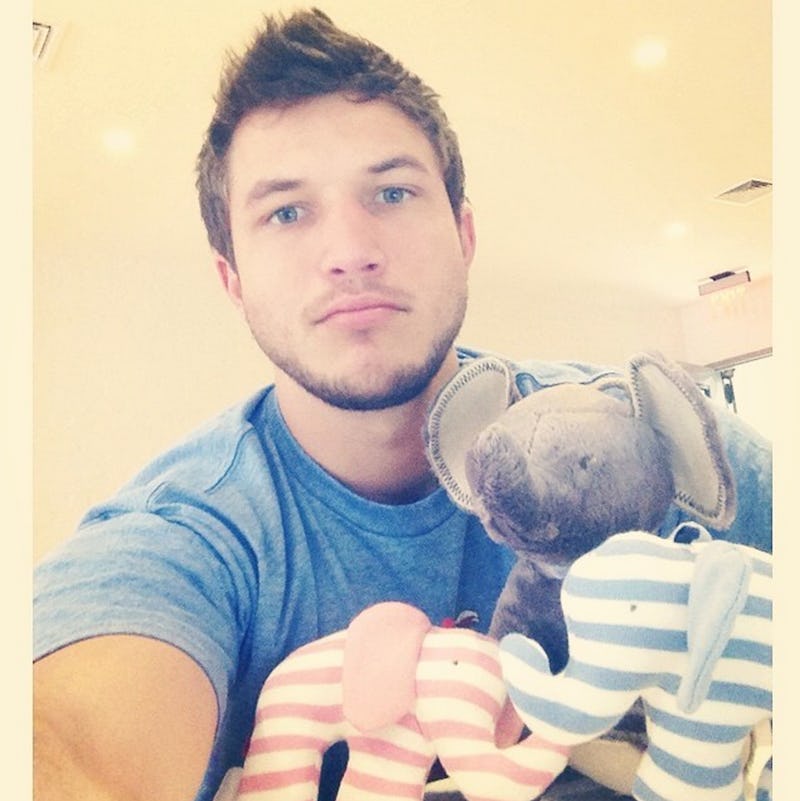 If you don't know Robby Ayala yet, you should. He is a 24-year-old Vine star, and his hilarious 6-second clips are majorly addictive. The West Palm Beach native recently moved to New York City after graduating from Florida Atlantic University in 2013, and with the help of his brother Chase Hauck, Robby has made quite an impression on the Twitter-owned social media app. With a cool 2.9M followers, his jokes range from quips about the everyday struggles of living in New York to the perils of having a girlfriend take him on long shopping trips. Speaking of, I'm sure his fans are dying to know: is Robby Ayala single in real life?
Although fellow Viner (and, coincidentally, a gorgeous, super talented artist and nurse) Jessica Hansen frequently makes appearances in his videos, all signs (lack of a girlfriend in Instagram posts, no mention of one in Vines) point to Robby being very much single. After all, if you're a young 20-something who's getting paid thousands by companies like Coca-Cola and Hewlett-Packard to make Vines, spending your time navigating the perilous New York City dating scene is probably not your top priority. Instead, Robby seems like he's just having a ton of fun, which is exactly why he comes off as perfect boyfriend material in the first place, even if he's really not into shopping...
If you need a daily fix of Robby Ayala beyond Vine, his Instagram is basically a treasure trove of pictures (read: selfies) that will make fans instantly feel the need to yell "OMG I CAN'T. This is a tested scientific fact.
Robby hasn't uploaded any snaps of himself and a special lady in his life recently, so maybe leave him your number in the comment section of one of his pictures? I'm pretty sure that usually works out well for most people.
Image: Robby Ayala/Instagram