Get a Spooky Sneak Peek at 'Portlandia' Season 5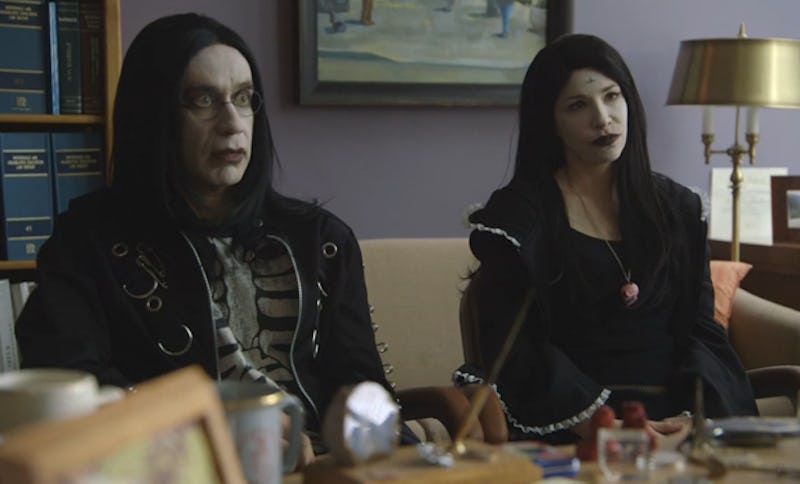 There has never been a more perfect time for a Portlandia Season 5 sneak peek. On the eve of Halloween, IFC released a clip of Fred Armisen and Carrie Brownstein at their spookiest — a.k.a. as goths planning their future funeral. Wearing head-to-toe black and rocking white-painted faces, they look ready for the scary holiday, and their postmortem plans could also become a pretty awesome haunted house. Armisen's character wants to have his ceremony at an abandoned church at the top of a hill, but there's a twist to his plan: the coffin will be empty. Brownstein's character, on the other hand, wants to be dragged through a field by two jackals, which would make for quite a show.
Considering that Seth Meyers was in goth for Portlandia in September, I wouldn't be surprised if he pops up as a friend of Armisen and Brownstein's gothic couple this season. They invite their famous friends to guest-star on the show frequently, especially when it comes to pals from SNL. Now I'm just waiting for Amy Poehler and Tina Fey to make the rounds — especially if they're together. Portlandia Season 5 doesn't yet have a premiere date, but their 10-episode run is set for early 2015.
Image: IFC