5 Things We Want to See in Marc Jacobs' New Beauty Line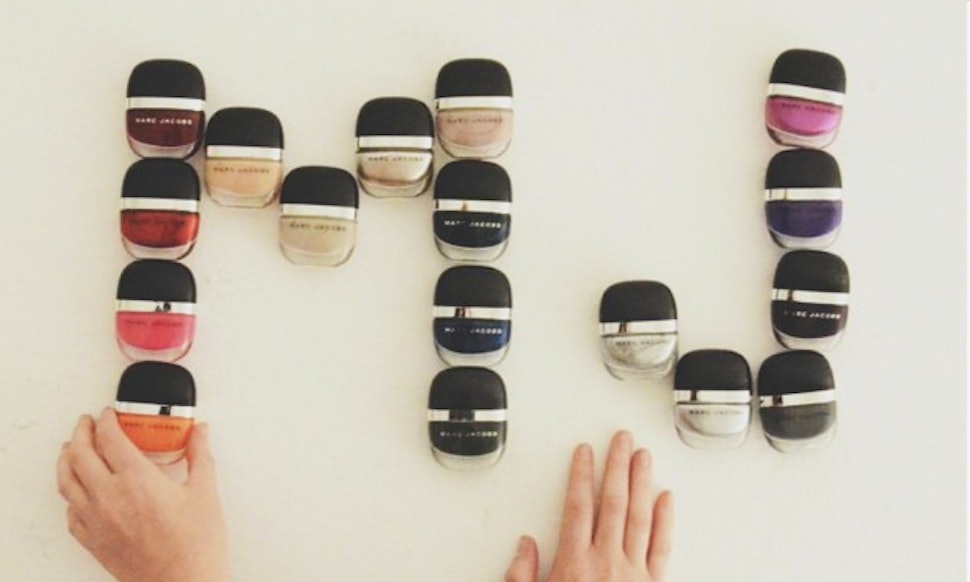 On August 9, the full 122-product line will drop in Sephora and Marc Jacobs stores. Coming a little earlier is a five-piece taster that will hit stores on July 19. Considering that Marc Jacobs' clothing is self-proclaimed as slightly "off-color", here are the 5 things we're hoping to see when Marc Jacobs Beauty launches.Image: @MarcJacobsIntl on Instagram
About Two Months to Go Until Marc Jacobs Launches Beauty at Sephora
On August 9, the full 122-product line will drop in Sephora and Marc Jacobs stores. Coming a little earlier is a five-piece taster that will hit stores on July 19. Considering that Marc Jacobs' clothing is self-proclaimed as slightly "off-color", here are the 5 things we're hoping to see when Marc Jacobs Beauty launches.Image: @MarcJacobsIntl on Instagram
MJ Beauty Tattoos
Word on the street is that some of the MJ Beauty products are inspired by the designer's tats. Though not included in the formal announcement, could temporary tats of Jacobs' South Park character be in the works? Don't laugh—only a few days ago while spring cleaning did I find the Chanel temporary tats of yore.Image: @MarcJacobsIntl on Instagram
The Shiniest Nail Polish In the Land
This polish debuted during the designer's runway show in February. I'm a sucker for high-gloss nail polish, and Jacob's lacquer was inspired by a 30-layer shellac coffee table. Imagine the shine on that one.Image: @Styledotcom on Instagram
Saturday-Morning-Errand-Running Makeup
One of the four categories launching with Marc Jacobs Beauty is called Boy Tested Girl Approved, meaning a unisex line of brow gel, lip balm, and concealer that would look absolutely flawless and completely carefree. With these three products and an eyelash curler, you've got yourself the perfect makeup to wear while running errands on a Saturday morning.
Lots O' Color
Marc was quoted in WWD saying that natural colors are "lazy," so in the Hi-Per Color category of lipsticks and eyeshadows, we expect tons of color in blendable formulas that won't cake on.
Creative Product Names
Jacobs named a certain shade of blush "Shameless" in reference to his own personality (ahem, remember a certain Met Gala look Jacobs once sported?) We can't wait to see what other names the designer and his team have dreamt up.