NPH's Halloween Costumes Are Better Than Yours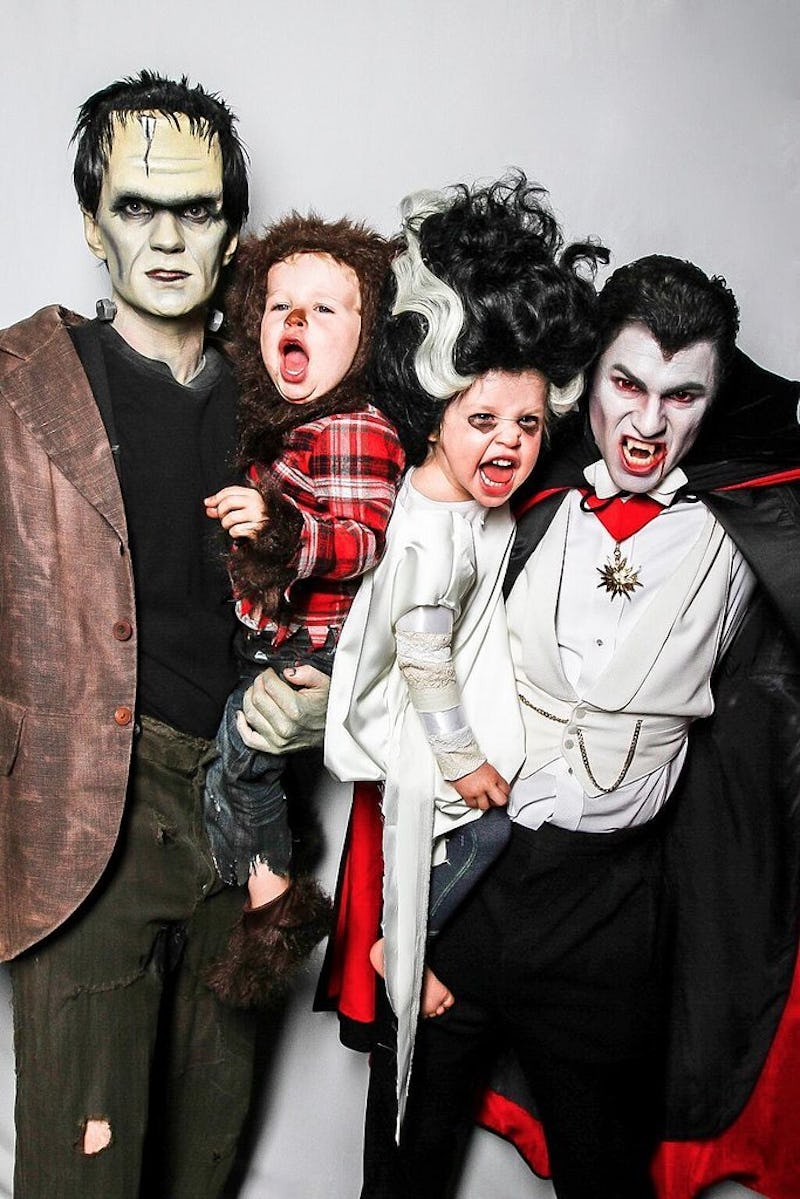 Update: Neil Patrick Harris, David Burtka, and their twins are characters from Gotham for Halloween. Guh, adorable. If there's one thing we can count on every year, it's Neil Patrick Harris and his family's Halloween costumes being totally epic. Over the past few years, he and his husband, David Burtka, and their twin children, Gideon and Harper, consistently blow it out of the water with intricate and perfect ensembles, ranging from The Wizard of Oz to Peter Pan. This year, NPH hasn't dropped any hints about who he and his family will be, but he did share a snap of Gideon and Harper getting ready to trick-or-treat tonight. Though at first glance, it looks like it could be costumes — they're both in sleek leather jackets and fun sunglasses — but it could be just smoke and mirrors. If anyone is good at that, it's Harris. I'm guessing these are just their cute school outfits and they will all change into their costumes later for a photo.
While we all shake in anticipation for the big reveal, let's take a walk down memory lane at all of Harris and Burtka's amazing family costumes. They keep one-upping themselves year after year, but it's never something that's expected. Though I'd love to see them as the gang from Frozen, I won't hold my breath — that's just too trendy.
2014 — Gotham Rules
2013 — A Monster Mash
Frankenstein, The Wolfman, the Bride of Frankenstein, and Dracula, all in one place.
2013 — Alice in Wonderland
The enormous paws are the cutest part. But where's the Cheshire Cat? Had to make some tough calls, I'm sure.
2012 — The Wizard of Oz
The Cowardly Lion is quite a method actor.
2011 — Peter Pan
Maybe they should play these roles in NBC's Peter Pan Live! Sorry, Allison Williams.