'Euros of Hollywood' Star Jannik Is a Drama King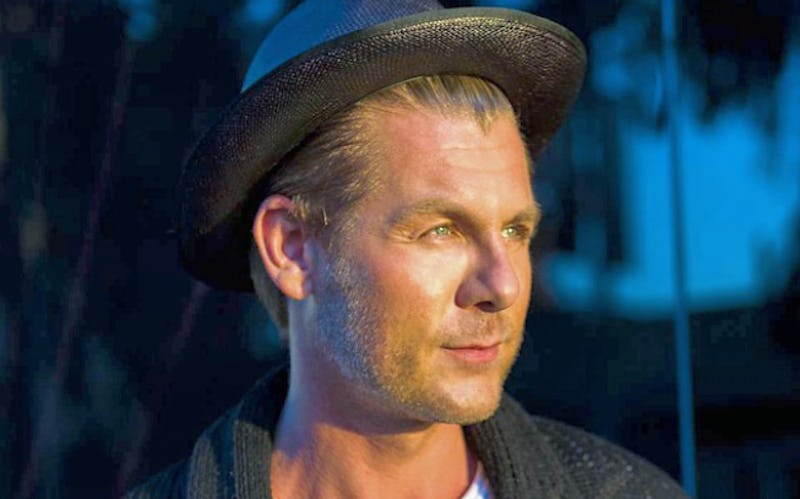 Just as sure as the sky is blue, drama is ensured on the newest Bravo reality show. Euros of Hollywood premieres this week and one member of the series' ensemble will bring plenty of drama to the show's inaugural season. Euros ' Jannik Olander is a jewelry mogul who came to America looking to make it big in the business. He set up shop on the historic Melrose Avenue shopping district and has made major bucks selling his jewelry to stars like P Diddy, Usher, Paris Hilton and even Queen Bey herself. Technically, Olander has already made it in America.
Jannik's Nialaya jewelry, founded in 2009 in Los Angeles is known for beaded bracelets, which are hand-designed by Jannik and his team. He is very spiritual and subscribes to the "promotion of energy healing," which attracts tons of celebrities. On the Nialaya website, heaps of major celebrities are photographed wearing the bracelets.
To go along with his star-studded success, Jannik has definitely adapted to the LA lifestyle. He drives around in his Mercedes, posting pictures of Malibu mansions and palm trees — he'll fit right in to the reality TV world. And if I'm lucky, one of the Euros men will date someone from The Shahs of Sunset and treat us all to a mash-up of the two wonderfully ridiculous shows. That being said, let's not have any Real Housewives of New Jersey crossovers — that Joe Giudice finance drama was too much to take.
Here's what we know so far about Jannik:
He mixes business with pleasure
His main storyline on the show is his relationship with his employee, Natalie Rezex. From the previews, it looks like he is struggling over maintaining his relationship with this woman and attempting to be her boss at the same time. Honestly, this is why you never dip your pen in the company ink. It's always a bad idea. So, good luck with that, sir.
He's a Country Boy
Jannik is really a small town country boy at heart, even though he's living his big city dreams on the show. He said that the town was basically too small for his big personality. Hailing from Denmark, he grew up on the countryside on a small farm with his family.
He Started from the bottom
…and now he's here… in America living the dream. His first major job was manager at a Polo Ralph Lauren. He was one of the youngest managers at Ralph Lauren ever and operated 11 stores. Apparently, he sold them all to start his own t-shirt company called Gorilla t-shirts.
His Jewelry line is named after a Shaman
Jannik's tells the story about how he met a shaman in Europe who told him to follow his dream, and decided that since this man had such an impact on his life, he would name the company after him.
His buddy Emma the bulldog is the best
Why does everyone on this show own adorable pups? Jannik's dog Emma is the most adorable little nugget ever. There is nothing better than Instagram puppy pictures.
Images: Instagram/jannikolander