23 Holiday Gifts For Your Favorite Co-Worker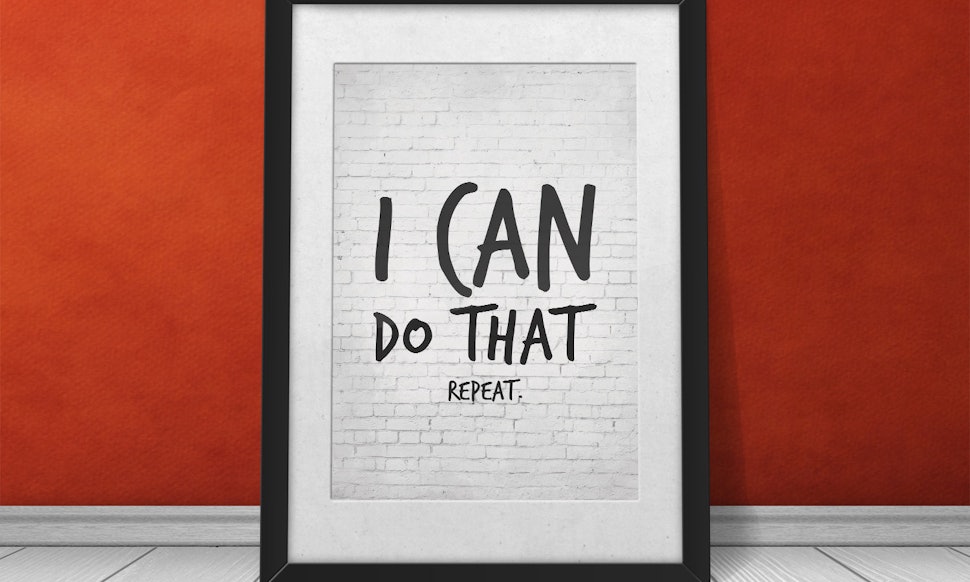 Holiday shopping can be really overwhelming, especially when you start to take count of the people you need to buy gifts for. From your parents to your best friends to that one crucial just-in-case-I-forgot-somebody present, the list always seems endless.
As if picking out the perfect present for your family and friends isn't difficult enough, there's also the often tricky matter of finding the right gifts for your favorite co-workers. You want to find something fun and enjoyable, but also practical and appropriate for a professional relationship. Not to mention, you want to find something that won't max out your credit card or completely blow your remaining gift-giving budget. That's a lot to ask for in just one present. Luckily, we're here to help you out.
This list features a bunch of different possible gift options — from office-specific items to fashionable accessories and beyond — at a wide range of prices. It also covers every type of interest, with ideal choices for yoga enthusiasts to coffee lovers to Instagram addicts. Pick one of these great options, and you're guaranteed to keep your place as one of your co-worker's favorite office buddies ... or at the very least, garner a reputation as the office's best gift giver.
Written by Michelle Regalado
Coffee Mug
A funny coffee mug like this one will get your caffeine-obsessed co-worker to crack a smile, even before they finish their morning cup.
Coffee Mug, $14, Etsy
Yoga Mat
Help bring your co-worker's yoga game to the next level with this quirky mat, which features a cat in a half cobra position.
Grey Area Cobra Cat Yoga Game, $56, Nasty Gal
All-Occasion Stationery
A simple but standout stationery set with cards for every occasion — from birthdays to just because — is practical and will look good sitting on any desk, either in the office or at home.
iPhone Camera Add-On
Your Instagram-happy officemate will love this gadget, which allows for better quality smartphone photos. The simple add-on is like four lenses in one accessory — it includes fisheye, wide-angle, and two macro lens options.
Olloclip 4 in 1, $80, Olloclip
Scented Candles
These pretty candles come in sizes ranging from small to chunky and will help dress up any home. Bonus: they come in yummy and soothing scents like the holiday-appropriate Fireside.
Mercury Moonglow Candle, $36-$38, Anthropologie
Tea Set
A selection of 10 tubes featuring teas from around the world is the perfect gift for any tea lover. Each tube holds enough for a 6 to 8-cup pot, and there's also a smaller set option of 5 tubes.
Teas of the World Gift Set, (set of 10) $55, Give Simple
Cell Phone Stand
This little kitty cat stand is perfect for your co-worker who is constantly losing her phone among the piles of stuff stacked on her desk.
You've Gato Call Stand, $22, Modcloth
Initial Bangle
A bangle in a punchy color is versatile enough to work in the office, at happy hour, or even Sunday morning brunch. Plus, the initial adds a more personal touch.
Slim Enamel Initial Bangle, $38, Bauble Bar
Coffee Book
Lap Desk
The perfect buy for anyone at a job that sometimes requires working from home — a desk that will hold an iPad and a coffee cup and doesn't require leaving the comfort of a bed or couch.
iBed, $14, Give Sample
Circle Scarf
Everyone appreciates a cozy scarf during those cold winter months. Choose one that mixes neutral and muted colors so that it'll go with everything.
Circle Scarf in Autumn, $55, Modcloth
Phone Charging Purse
If you feel like splurging, there's no woman alive who wouldn't appreciate this purse. Since it's small and comes in a wide variety of colors, it's perfect for both everyday and nighttime use. But the best part? It comes with a built-in charger for your phone.
Mighty purse, $100, Give Simple
Mug Warmer
This sleek beverage warmer keeps every cup of coffee or tea heated, which makes it the perfect winter gift for your caffeine-obsessed co-worker.
Beverage warmer, $20, Brookstone
Pencil Cups
Jazz up an officemate's desk by gifting her these cute patterned and monogrammed pencil cups. The cups don't only have to be used for office supplies — they can also hold makeup brushes or dress up a bathroom counter.
Monogrammed Pencil Cup, $16, Etsy
Statement Necklace
Your co-worker will thank you for this statement accessory that works at the office or for a night out. All she has to do is throw it on top of a plain shirt and bam: outfit completed.
Rainbow Frank Collar Necklace, $68, Bauble Bar
Chalkboard Vase
A unique vase will gussy up any surface, whether at home or at work. The chalkboard feature on this adds a fun twist, and makes it perfect for leaving office-related messages or funny notes.
Chalkboard Vase, $40, Uncommon Goods
Beauty Box Set
Everyone wants a little pampering after a tough day. What better way to get started than with a kit from a favorite beauty brand?
Skincare Set, $68, Fresh
Mini Emergency Kit
This mini emergency kit is the perfect size to stash in a desk drawer and holds everything you might need in a pinch, including bandages, hair spray, stain removers, pain relievers, and more. There are also kits with more guy and girl-specific items, like a razor for a close shave, and tampons
Motivational Poster
A fitting (but not cheesy) motivational quote poster small enough to showcase at an office desk could help a co-worker out on those all-too-slow days at work.
Motivational Quote Poster, $5, Etsy
Grumpy Cat Mug
There's just something about Grumpy Cat that makes any morning seem better. This mug is great for that co-worker who's always less than enthused about your 8 a.m. staff meeting.
Grumpy Cat Mug, $14, Etsy
Calender Agenda
Help your co-worker stay organized with this cute, 17-month calendar agenda, which features monthly and weekly spreads, a contacts section, and blank pages for notes.
2015 17-Month Agenda, (medium size) $30, Kate Spade
Love The Wine You're With Tote
A tote that says it all! This bag is great for the co-worker who lives for a sensible happy hour.
Love the Wine You're With Tote, $18, Etsy
Eldridge Bookend
A beautiful touch to a chic desk, your co-worker can show of her recent book club pick or industry manual with these fun bookends.
Eldridge Bookend, $62, Of a Kind