John Lasseter To Direct 'Toy Story 4'!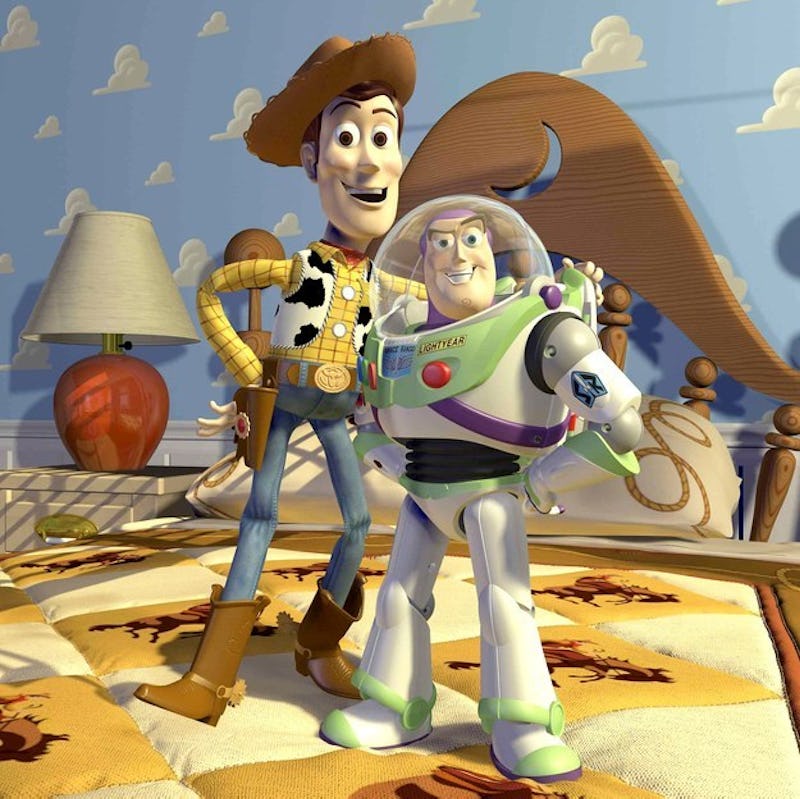 It seems Disney-Pixar's favorite band of toys will definitely be heading to the silver screen once more, and be lead by their original ringleader. Disney CEO Bob Iger announced Thursday that the latest Buzz and Woody installment Toy Story 4 will be directed by John Lasseter once more, and make its way to theaters in June 2017. As of now, no details have been revealed in regards to exactly what the plot will center around, but rest assured all of your animated favorites are sure to be back and better than ever. Who else is excited times infinity (and beyond)?!
"John created Toy Story and directed the first two films, and it's great to have him back directing one of our most valuable properties," Iger revealed during a quarterly earnings call for investors. Obviously, this is huge on many different levels. The kid in us may just want to mark the 2017 date down in our calendar and impatiently wait for Toy Story 4 's release date to arrive. But the adult in us should revel in the fact that Lasseter will lend his guiding hand once more. I mean, pretty much anything this guy touches turns to animated gold (Cars, Tangled, Frozen, etc.).
It also hasn't been confirmed yet whether or not Tom Hanks, Tim Allen, and the rest of the original character voices will all be returning, but they have to be, right? I mean… they just have to! It'd be completely insane to go through with it otherwise. I'm confident Lasseter wouldn't do that to us.
But, suffice to say, Woody, Buzz & Co. are in more than capable hands, and will once again bring our childlike innocence to the surface. John Lasseter, you've got a friend in us.
Images: Disney-Pixar