Poll: Men, Women Have Similar Dating Expectations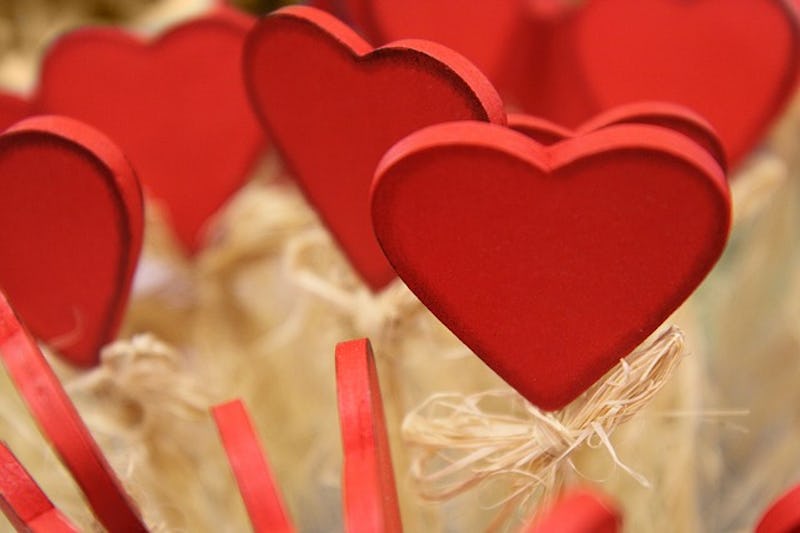 Business Insider teamed up with SurveyMonkey to poll single Americans about sex and dating. Before we get to what the results show, let's dwell a moment on what they didn't show: That men and women "have distinctly contrasting views when it comes to hooking up."
That's how Business Insider opens up about the poll, which seems to directly contrast more or less all subsequent content. The proceeding graphs and stats show remarkably similar views between genders (especially considering it's a poll of 18 to "60+"-year-olds). Men and women are pretty evenly matched on most topics, from text message date requests to support for marriage equality.
Here's what the (very PG) poll did find:
Around an equal percentage of men and women have "gone in for the kiss" on the first date (70 percent , dated a co-worker (44 percent) and dated a member of another race (around 50 percent)
Both men and women largely say they lost their virginity between ages 15 and 18
Similar numbers express comfort juggling multiple partners (43 percent of women, 37 percent of men)
Majorities of both men and women (about 58 percent and 65 percent) support marriage equality
[Many of these are rough percentages, eye-balled from the site's bar graphs because it doesn't provide numbers.]
Men were more likely to report sleeping with someone on the first date, though by no landslide — 45 percent versus 28 percent, and we've got to take some social desirability bias into account here.
One of the biggest areas of difference seems to be in the older/younger dynamic: Women lag in dating someone a decade or more younger, while men lag in dating someone at least ten years older.
The other discrepancy between men and women was over how many dates are required before its "appropriate" to have sex. This question always seems very bizarre to me, because so many people start relationships based on mutual friends, being involved in the same activities, attending the same events or things like that. A "first date" could result after years of casual acquaintanceship, and that's a lot different than meeting up with someone you met on Tinder for the first time.
But, for the record, within this totally false dating paradigm men are more willing to give it up right away. About 15 percent said sex on the first date was cool, compared to 5 percent of women. Most people say waiting two to five dates is appropriate — though a small minority of men and women say it takes a minimum of 14 dates!
Photo: PublicDomainPictures.net