Secret Behind Viral Twerking Girl Video Revealed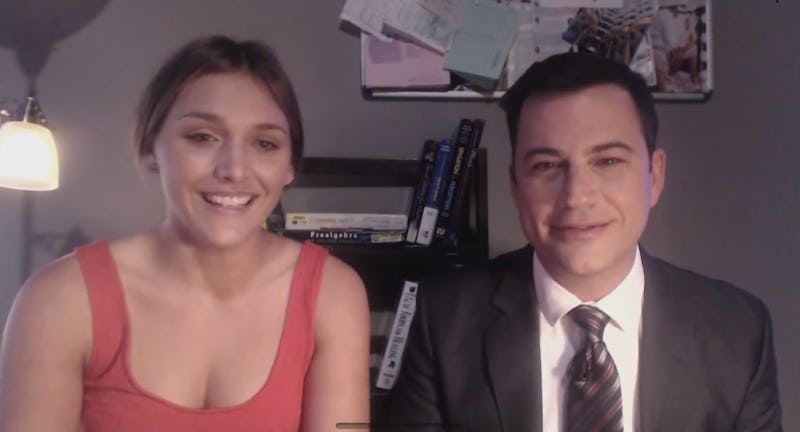 Those of you who were skeptical that a video of a girl twerking before ultimately setting herself on fire, I have some good news for you: You were right, and the rest of us were wrong. I'll admit, I was one of the masses who believed the video was real — twerking girl and her (presumable) roommate had such looks of terror on their faces when twerking girl's leg caught on fire that I reasoned it couldn't possibly be fake; no one's that good an actor, unless they're Jack Nicholson or something.
But I was wrong, and I will now freely say it. In a segment on Jimmy Kimmel Live last night, Jimmy Kimmel revealed that he was actually the one behind the viral video, and that it was filmed two months ago in LA. And the poor, twerking girl featured as the star? A stunt woman based in LA, who was sworn to secrecy after the clip was filmed. "We didn't send it to any TV station, we didn't tweet it," Kimmel explained. "We just put it on YouTube and let the magic happen." And happen it did: The original video has over 9 million views and counting, after being published on Sept. 3.
Since the video was shot two months ago, Kimmel stressed that it was not at all influenced by the recent MTV VMAs featuring that twerktastic performance from Miley Cyrus and Robin Thicke: "Some people even blamed Miley Cyrus as if this was her fault," Kimmel joked.
You can check out his admission below. Jimmy Kimmel, from the Internet to you: You got us.