Is That You Angelia Jolie? 17 Photos That Look Nothing Like the 'Maleficent' Star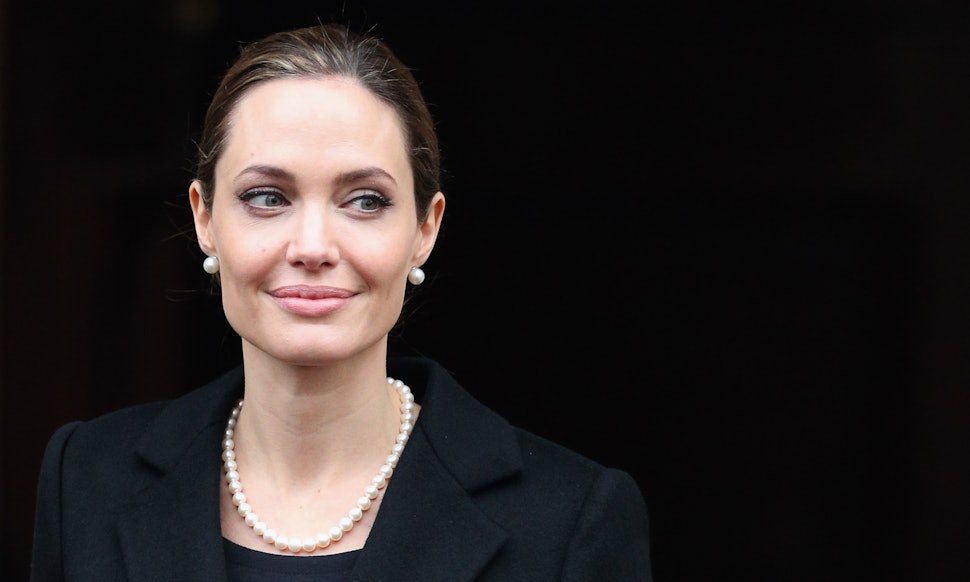 Oli Scarff/Getty Images News/Getty Images
We know Angelina Jolie as an A-list actress, mom to many, many kids, and philanthropist, but Jolie's public image was very different when she first broke into the spotlight. Jolie was the edgy, tattooed actress who took on gritty indie flicks before stepping into an action role with Lara Croft: Tomb Raider. Jolie still has that edge — and she's certainly on top of her career game — but her physical image no longer reflects that. In fact, it's a challenge to even recognize Jolie in some of these photos from her past. Click through to see the old photos that barely look like the actress we know today.
Exhibit A
This is a still from Jolie's 1995 cult film Hackers. It's also evidence that Jolie would look amazing with a pixie cut. Just saying.
Image: United Artists
Exhibit B
Jolie rocks a Mandy Moore-esque 'do in this still from her 1996 film Foxfire.
Image: The Samuel Goldwyn Company
Exhibit C
Jolie dons a wild hair color for her role in 1998 flick Playing By Heart.
Image: Miramax
Exhibit D
This is a still from Jolie's 1998 HBO film Gia, in which she plays a model who dies of AIDS-related complications. Mila Kunis played the younger version of Jolie in the film.
Image: HBO
Exhibit E
It's actually kind of ridiculous how much she looks like Mila Kunis in this pic.
Exhibit F
Who's the chick with the Billy Bob Thornton tattoo? Amazingly, it's Angelina Jolie. The tat was since covered up with the coordinates of her children's birthplaces.
Exhibit G
Jolie goes super blond to play a reporter in the 2002 drama Life Or Something Like It.
Exhibit H
It really does work for her.
Exhibit I
Jolie gives a mischievous eyebrow raise to the camera.
Exhibit J
Remember when Jolie was pure edge? I think this photo pretty much encompasses that whole time period.
Exhibit K
Oh, God. The eyebrows. Remember when we all did this in the early 00s?
Exhibit L
Not that she doesn't look stunning, of course.
Exhibit M
Jolie nabbed a Best Supporting Actress Oscar for her role as Lisa in the 1999 film Girl, Interrupted. Look at those baby bangs!
Image: Columbia Pictures
Exhibit N
She shows off her action-y side in the 2001 film Lara Croft: Tomb Raider.
Image: Paramount Pictures
Exhibit O
When was the last time anyone saw Angelina Jolie in a graphic tee shirt?
Exhibit P
I don't think I'll ever get tired of old photos of Angelina Jolie's dragon tattoo.
Exhibit Q
No matter how different she looks, Jolie always manages to look forever gorgeous.