Can You Identify Each Celebrity From Their Baby Picture?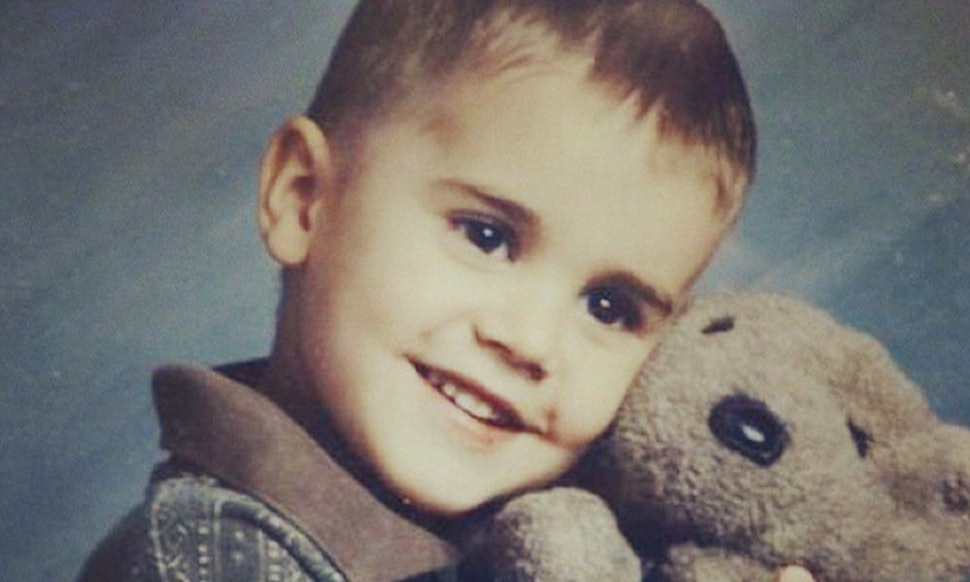 Stars — they're just like us! And, no, I don't just specifically mean Jennifer Lawrence wearing pajamas in public or talking about peeing when she's nervous or eating way too many Doritos. I mean, all stars are just like us, at least when it comes to posting throwback photos on their Instagram account. Some of these guys look like they've barely changed since they snapped the original pic — while others are barely recognizable. Click through to see if you can guess which celebs posted these Instagram pics!
Who's This?
Can you guess who the tyke holding the teddy grew up to be?
Justin Bieber
Who Are They?
Can you tell which sisters are pictured in this old photo?
It's Kim and Khloe Kardashian!
They're still inseparable, albeit better dressed.
Image: khloekardashian/Instagram
Who's This?
Before this guy got into music, he tried his hand at Little League.
It's Justin Timberlake!
Who's This?
This little girl grew up to be a little liar.
It's Ashley Benson!
The Pretty Little Liars star was adorable even before she was sleuthing for clues about A's identity.
Image: itsashbenzo/Instagram
Who's This?
This one's obviously a tricky one, so you get a hint — what her heart wanted is a "mommy and me" day.
It's Selena Gomez!
The singer posted this cute throwback of her and her mother on Instagram.
Image: selenagomez/Instagram
Who's This?
The braided 12-year-old grew up to be a music superstar.
It's Taylor Swift!
Well, duh. Though I think I prefer her chic lob to the island braids.
Image: taylorswift/Instagram
Who's This?
Can you tell who this tot is? She grew up flawless.
It's Beyonce!
All hail (baby) Queen Bey.
Image: beyonce/Instagram
Who's This?
Do you recognize this TV star from her days playing Annie in the titular musical?
It's Sarah Hyland!
Yep, Hyland has way better style than little orphan Annie.
Image: therealsarahhyland/Instagram
Who's This?
This singer just can't stop posting cute throwback Instagram pics.
It's Miley Cyrus!
Her hair might be a completely different color now, but, hey, she's just bein' Miley.
Image: mileycyrus/Instagram
Who's This?
Think this actor considers this pic an "awkward moment?"
It's Zac Efron!
He was cute back then, but the That Awkward Moment star is A+ now.
Image: zacefron/Instagram
Who's This?
Can you recognize this TV actress before her iconic Disney Channel show?
It's Hilary Duff!
The former Lizzie McGuire star posted this still from her 1998 film Casper Meets Wendy on her Instagram account.
Image: hilaryduff/Instagram